An excerpt from the interview with Bill Crider, from The Digest Enthusiast book five: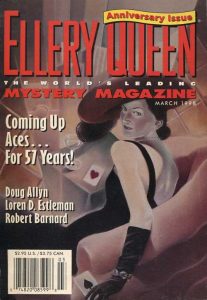 Bill Crider: "I've published only two stories in EQMM, and "The Case of the Headless Man" was the first. When I wrote it, I used a couple of my series characters, Bo Wagner and Janice Langtry. They're a writing team, like Ellery Queen, and they write about impossible crimes solved by their amateur sleuth, Sam Fernando. Now and then the cops call them in and ask for their help with impossible crimes, like one committed by a man without a head. I really had some some fun with these stories, of which there are two or three. Maybe I should collect them into an eBook, except that I can't locate the eCopy of "The Case of the Headless Man."
"I'd tell you where the story idea came from, but I can't do that without giving too much away. What I can tell you is that I'd been rejected by EQMM a couple of times, and I really wanted to be published there. When I came up with this story idea, I thought it was perfect for the magazine, and sure enough, the editor bought it."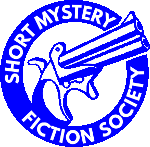 Hat Tip: The new Pulp Modern with Robert Petyo's story "Sacrifice" is highlighted today by Kevin R. Tipple on The Short Mystery Fiction Society Blog.