As featured in Marvel Science Stories May 1951: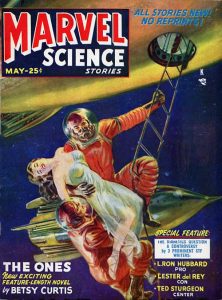 You'd think Sam Forbes had won the lottery when he passes "the test" in Bryce Walton's story "Polyoid." He soon becomes a Blue Light Worker in the Great Computer, where all of the Plan's most complex problems are solved by the integration of human minds and computer technology. Perfection for the futuristic society; temporary for the individual, whose mind, sooner or later, burns out under the load.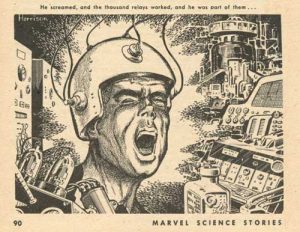 In addition to his numerous science fiction yarns, Bryce Walton (1918–1988) wrote scripts for Captain Video and His Video Rangers and three episodes of Alfred Hitchcock Presents. His novels include Cave of Danger, Harpoon Gunner, Hurricane Reef and The Fire Trail.