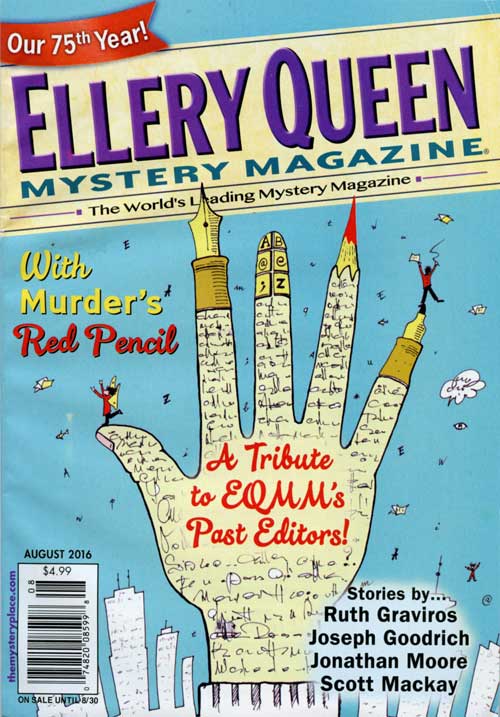 The final story of The Misadventures of Ellery Queen anthology edited by Josh Pachter and Dale C. Andrews, also wraps up the Potpourri section:
Joseph Goodrich's "The Ten-Cent Murder," from EQMM Aug. 2016, brings the collection to a satisfying close. Queen's methods and his trio of leading suspects are strongly in evidence in this murder mystery presided over by a fictitious Dash Hammett and Fred Dannay. The dialog between the two famed writers alone is worth the price of admission.
Whether you're a die-hard fan or new to the Ellery Queen character or magazine, The Misadventures of Ellery Queen is a terrific collection, long overdue.
My review of Nigel Taylor's Worlds of StrangeneSS No. 2 begins on May 16.