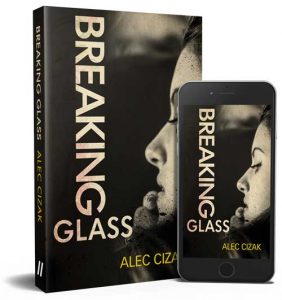 Writer and filmmaker Alec Cizak was interviewed for the article on POD/digital digests that appeared in The Digest Enthusiast book four. Book six presented his story, "Atomic Fuel," with an illustration by Brad Foster. The story begins like this:
"Sal Bridgewater sang along to a Nirvana tune on the classic alternative station, assured his empty passenger seat he didn't have a gun."
In May 2017 Alec and I partnered on the revival of his fiction journal Pulp Modern. We are working on the third issue of the rivival now, due in late June/early July. Also in July, Down & Out Books will release his latest novel, Breaking Glass, which continues the lives of characters introduced in the earlier Down on the Street (D&O 2017). DOTS was outstanding, so I'm eagerly awaiting Breaking Glass.