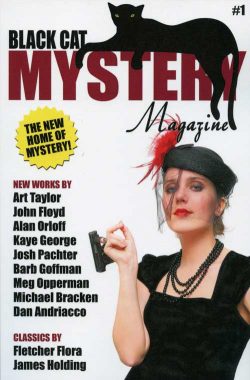 Excerpt from the review of Black Cat Mystery Magazine No. 1 from The Digest Enthusiast No. 7:
"Rooster Creek" by John M. Floyd is a nicely constructed yarn set somewhere in a rural past. Katie Harrison can't resist a final look at her childhood farmhouse as she's passing through. Bad idea. There's a reason the new owners conduct their maniacal mischief in the middle of nowhere.
In her first encounter with the farmhouse matron, Katie asks:
"I thought you were Mrs. Carter. You're not?"
"I am. But Mrs. Carter doesn't care for questions," the woman said stiffly, "unless she's the one asking them."
That dubious exchange should've sent Katie packing, but she unwisely digs deeper into Mr. and Mrs. Carter's weird ways until she reaches the end of her rope.