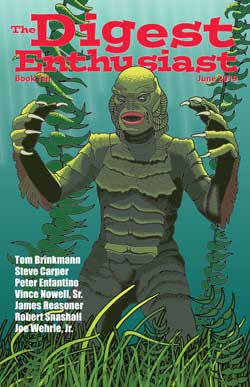 Our thanks to Geographer, Steve Alcorn, and Justin Marriott for their recent reviews and ratings for The Digest Enthusiast No. 10. At the moment, it's the #1 New Release in its category.
Excerpts from their five-star reviews on amazon:
"Another great issue"
"I always look forward to each new issue of The Digest Enthusiast, and it never disappoints."
"Best issue yet!" (UK site)
TDE10 is now available from Mike Chomko Books and will soon be in stock from Bud's Art Books.