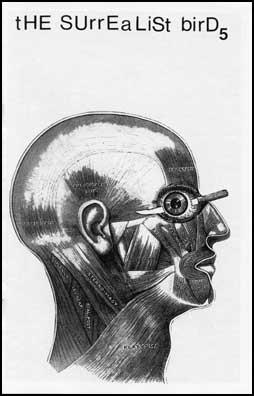 Marc Myers, whose collage work is featured in TDE No. 7–9, illustrating stories by Josh Pachter and Robert Snashall, has released two new zines:
The Surrealist Bird No. 5 is a 12-page, digest-sized, zine filled with striking images like "The London Head Incident–1873" and "A living radio with insect parts." It's available for $2.00 postage-paid.
Mulmig is the size of a classic mini comic, 8 pages, and available for $1.00 postage-paid.
Click on the link: Marc Myers to arrange purchase.