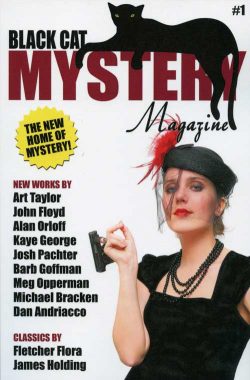 Excerpt from the review of Black Cat Mystery Magazine No. 1 from The Digest Enthusiast No. 7:
"The ABCs of Murder," a humorous poem by Josh Pachter, fills out the back cover. Oddly, it's run landscape; I suppose to maximize the type size.
Black Cat Mystery Magazine is a welcome new arrival for fans of crime fiction magazines. Its content fulfills its promise of something for all mystery readers—hardboiled, cozy, noir, crime, private eye, suspense, and thriller. Each story is a satisfying example of its sub-genre. My favorites were those by Michael Bracken, Kaye George, and Fletcher Flora; but I lean toward the dark side. If you enjoy the full range of crime fiction, you'll love the variety here. And frankly, variety is what a great anthology is all about.
Publisher: Wildside Press LLC
Editors: John Gregory Betancourt and Carla Coupe
Cover: Fotolia
6" x 9" 150 pages
POD $12.00, Kindle $3.99