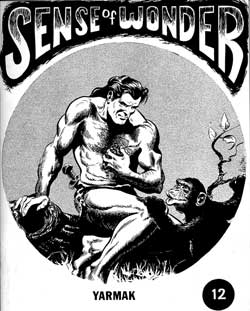 Excerpt from "The Creative Works of Joe Wehrle, Jr." from The Digest Enthusiast No. 8, June 2018.
"The Bandemar" was part of the first Clarion anthology, written by the workshop's lecturers and alumni, published by Signet in 1971. Joe also drew a four-page wordless comic version that appeared in Sense of Wonder No. 12. By this time, Fawn, who encounters the bandemar, was modeled after Karen Wehrle and appears with lighter hair.
In 1981, the story was translated into German ("Der Bandemar") for Germany's Science-Fiction Story Reader.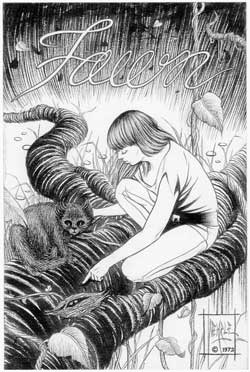 The story and the comic version appear together in The Digest Enthusiast No. 9, Jan. 2019.
Joe's bibliography appears on the Larque Press website.