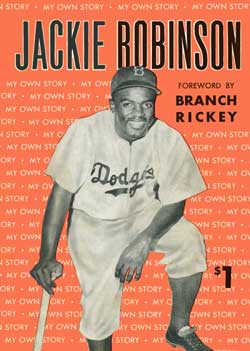 An excerpt from Steve Carper's series "One-and-Dones" that appears in The Digest Enthusiast No. 7–9:
The Jackie Robinson Story was a hit movie starring Jackie Robinson in 1950. It was co-written by Arthur Mann. And so we come across the movie tie-in digest, which was also titled The Jackie Robinson Story and published by F.J. Low.
Now Available from McFarland: Steve Carper's Robots in American Popular Culture, a comprehensive reference volume that includes a companion website: robotsinamericanpopularculture.com.