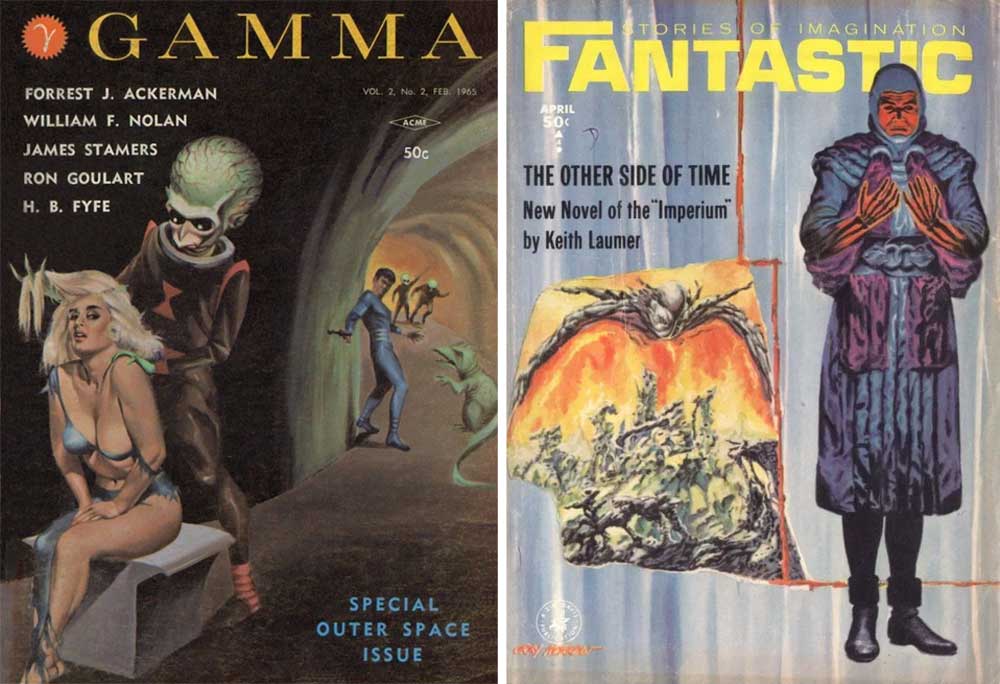 Digest and Book Reviews
Gamma Science Fiction Feb. 1965 reviewed by Mx. Kris Vyas-Myall at Galactic Journey.
Borderline by Lawrence Block reviewed by Jeff Vorzimmer on Goodreads.
Black Coal by Chris McGinley reviewed by Rusty Barnes at Tough Crime.
Fantastic April 1965 reviewed by Victoria Silverwolf at Galactic Journey.

Digest Blogs
Fate magazine is offering lots of back issues: 5 for $22.95; 10 for $34.95; and 20 for $55.95
Dare Segun Falowo on his story "Kikelomo Ultrasheen" at Fantasy & Science Fiction.
Steven Torres on his story "The Care of Widows and Orphans" at Trace Evidence.
Sean Monaghan Q&A at The Astounding Analog Companion.
Preston Lang lists the "Top Eight Jazz Pianists in Film Noir" at Something is Going to Happen.
Pulp Literature is offering 25% off anything in their online shop.
Readin' and Writin'
Michael Bracken provides background for his short stories for a number of Josh Pachter's anthologies at SleuthSayers.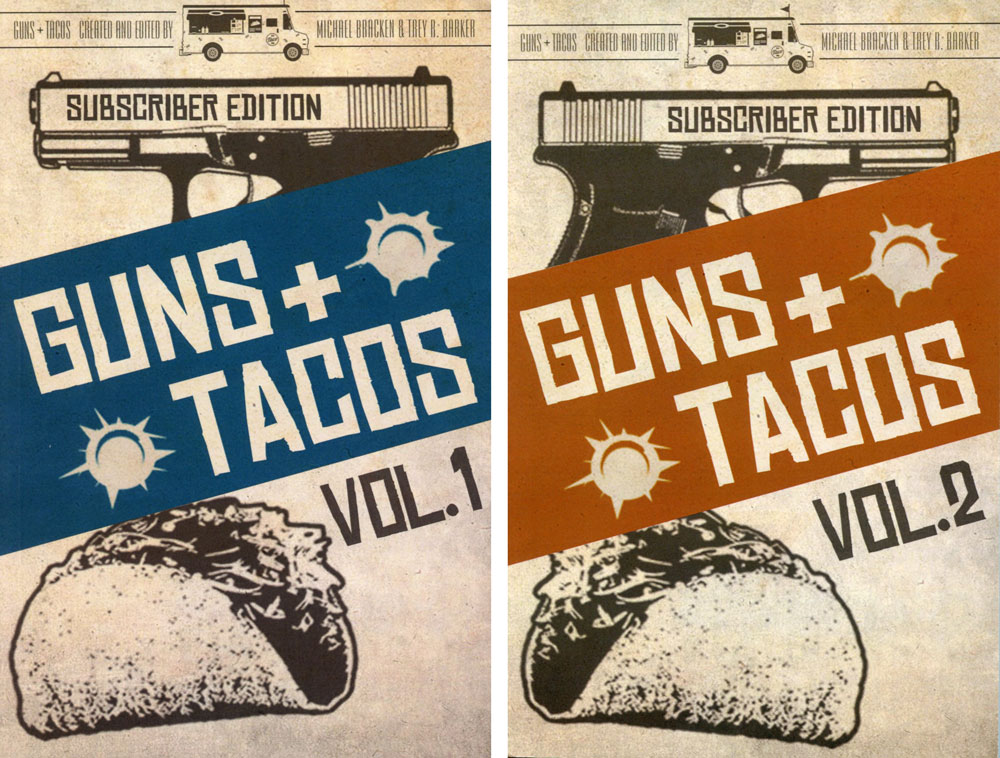 And speaking of Michael Bracken, I finished reading his series (co-edited with Trey R. Barker), Tacos + Guns Season One episodes four to six. Published by Down & Out Books, the stories were originally released as ebooks to subscribers. When the season ended the stories were collected into a two-volume set in print. (Subscribers received a bonus story in Vol. 2 "Platanos Con Lechera and a Snub-Nosed .38" by Mr. Bracken.) The original ebooks and print books (sans bonus) are available from Down & Out and elsewheres. Highly recommended.
Volume One: Gary Phillips, Michael Bracken, and Frank Zafiro.
Volume Two: Trey R. Barker, William Dylan Powell, and James A. Hearn.
On the publishing side of things, I completed the initial story layouts for Pulp Modern Vol. 2 No. 5 this week. Now, illustrator Ran Scott is busy creating story illustrations. so we need to be patient and give him the time and space he needs to complete his part.
Steve Carper wrote a fascinating article about Photoplay Digests, and sent along an excellent collection of cover images for the next issue of The Digest Enthusiast. These are old magazines, so the images require quite a bit of retouch, which I spent several hours working on this week, work that will spill over into next week as well.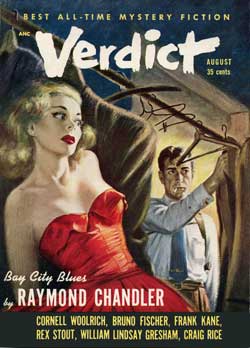 Vintage Crime Digest
Verdict Vol. 1 No. 3 August 1953
Despite his name on the cover, there isn't a story by Frank Kane inside this issue.
Contents Page
Raymond Chandler "Bay City Blues"
Cornell Woolrich "You Take Ballistics"
Damon Runyon "Big Boy Blues" art by Rus Anderson
Anthony Boucher "QL 696. C9" (Nick Noble)
Rex Stout "Fer-De-Lance" (Part 3 of 5)(Nero Wolfe)
William Lindsay Gresham "A Heart Condition" art by Tom O'Sullivan
Bruno Fischer "No Escape!" art by Tom O'Sullivan
Craig Rice "The Dead Mr. Duck" (John J. Malone)
Leonard S. Grey "What's Your Verdict? No. 2"
Verdict Vol. 1 No. 3 Verdict 1953
Published monthly by Flying Eagle Publications, Inc.
Editor: John McCloud
Managing Editor: E.A. Tulman
Art Director: Chas. W. Adams
Editorial Assistant: Hal Walker
Business Magager: R.E. Decker
5.5" x 7.75" 144 pages 35¢