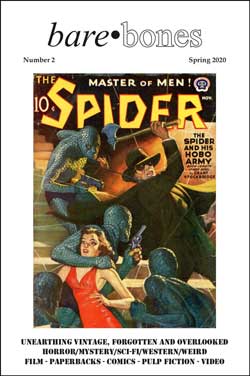 New Releases
bare•bones No. 2 Spring 2020
Contents Page
Peter Enfantino and John Scoleri's Dueling Editorials
Paul M. Riordan interview: Richard Matheson and the Western
John Scoleri's Soy Leyenda: The Spanish Adaptation of Richard Matheson's I Am Legend
Peter Enfantino's The Lunatic Odyssey of Johnny Rock: The Sharpshooter
Gilbert Colon's "Book One" of Lin Carter's "People of the Dragon" Saga
Peter Enfantino's Shock Mystery Tales
Richard Krauss' Digging Into Crime Digests
Peter Enfantino's Slease Alley
John Scoleri's Captain Action at DC Comics
S. Craig Zahler's The Spider Master of Men!
David J. Schow's R&D
About the Contributors
bare•bones No. 2 Spring 2020
Editors: Peter Enfantino, John Scoleri
Layout: John Scoleri
Cimarron Street Books
6" x 9" 106 pages
Print $9.95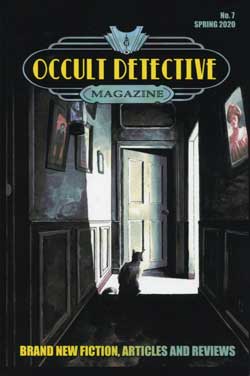 Occult Detective Magazine No. 7
Contents Page
John Linwood Grant's Editorial
Cliff Biggers's In Memorial: Susan Hendrix Biggers
Debra Blundell "Uxmal" art by Mutartis Boswell
Paul St. John Mackintosh "Ghost in the Machine"
Jonathan Raab and Matthew M. Bartlett "Pause for Station Identification" art by Luke Spooner
Aaron Vlek "The Case of the Signet Ring" art by Bob Freeman
Steven Philip Jones' Dirk Pitt: Occult Detective?
W*ll**m H*pe H*dgs*n "The Thing in the Bedroom"
D.J. Tyrer "The White Sickness" art by Autumn Barlow
Nancy A. Hansen "Smoake and MIrrors"
Bobby Derie's Conan and Carnacki: Robert E. Howard and William Hope Hodgson
Tanya Warnakulasuriya "Mama G"
Julie Frost "Dash Thy Foot" art by Russell Smeaton
Brandon Barrows "Beyond the Faded Shrine Gates"
Colin Fisher "A Night in Gorakhpur"
Dave Brzeski's Cold Cases: Grimm: Ghost Spotter/Doctor
Reviews
Describin' the Scribes
Occult Detective Magazine No. 7 May 2020
Editors: John Linwood Grant and Dave Brzeski
Cover: Sebastian Cabrol
Cathaven Press
6" x 9" 196 pages
Print $10.95

Digest Magazine News
Michael Bracken with news on Black Cat Mystery Magazine, Guns + Tacos, and his anthologies at SleuthSayers.
Emily Hockaday, Trevor Quachri, and Sheila Williams announce and 2019 AnLab and Asomiv's Reader's Award Winners at both Asimov's From Earth to the Stars and The Astounding Analog Companion.
Tim Lucas recalls the debut of his digest at Video Watchdog.
Digest Magazine Stories
Robert Lopresti backgrounds his "Library of Poisonville" cover story from AHMM Jul/Aug 2020 at SleuthSayers.
Rebecca Zahabi discusses "Birds Without Wings" from F&SF May/Jun 2020 at Fantasy & Science Fiction.
Read about Tom Jolly's return to Analog Jul/Aug 2020 with "Stick and Stones" at The Astounding Analog Companion.
Claire Ortalda, whose story "The Recipe Box" appears in EQMM Jul/Aug 2020, examines "murder as entertainment" at Something is Going to Happen.
Hollis Joel Henry on "The Last Water Baron" from Asimov's Jul/Aug 2020 at From Earth to the Stars.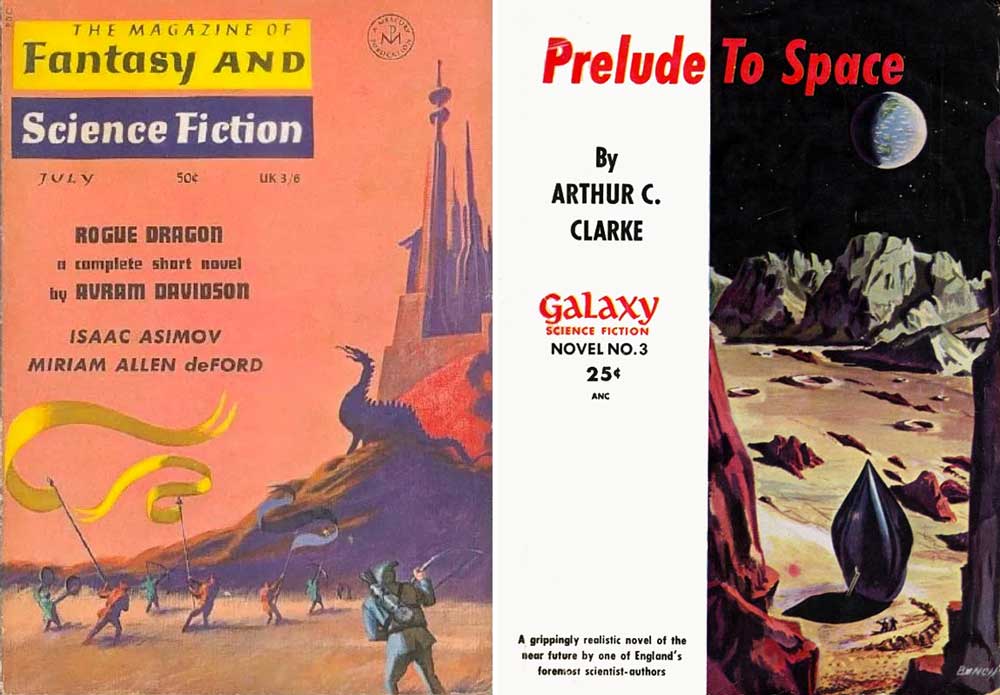 Digest Magazine Reviews
Gideon Marcus reviews Fantasy & Science Fiction July 1965 at Galactic Journey.
Mark R. Kelly reviews Galaxy Novel No. 3: Prelude to Space by Arthur C. Clarke at Black Gate.
Gabriel Hart reviews Possession starring Isabelle Adjani and Sam Neil at EconoClash Review.
Storytime
Alec Cizak reads Sandra Seamans' "Survivor's Guilt" on ACTV.
Thomas Pluck's "The Cucuzza Curse" at Rusty Barnes' Tough Crime.
Alec Cizak reads his story, "Useful Things," on ACTV.
TDE Contributors' Corner
Jack Seabrook and Peter Enfantino review Batman No. 322, The Brave and the Bold No. 161, DC Special Series No. 21, and Detective Comics No. 489 at bare•bones e-zine.
Jack Seabrook's The Hitchcock Project—Harold Swanton Part One: Premonition at bare•bones e-zine.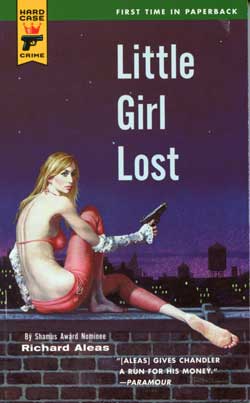 Readin' and Writing'
This weeks reads included the digest, Sword and Sorcery Annual, featured last week as the Vintage Fantasy Digest. It's a collection of short stories well worth seeking out in secondary markets, since most were carefully plucked from early 1960s issues of Fantastic. All that is except the Conan adventure, which dates back to 1934, via Weird Tales. If you enjoy swashbuckling adventures mixed with the supernatural this collection is a treasure chest of riches.
Also finished the audiobook edition of Little Girl Lost by Richard Aleas, read by L.S. Ganser. Print version from Hard Case Crime, book HCC-004, with a stunning cover by Robert McGinnis. It's Aleas' debut novel that delivers a thoroughly engaging investigation of the murder of stripper Miranda Sugarman, college sweetheart of John Blake, now private investigator—a case Blake is pursuing on his own. Although they'd lost track of each other over the years, he feels a deep sense of loss with her passing. He knows he can't bring her back, but at least he can help bring her killer to justice, and perhaps give himself some closure as well. A top-notch PI novel.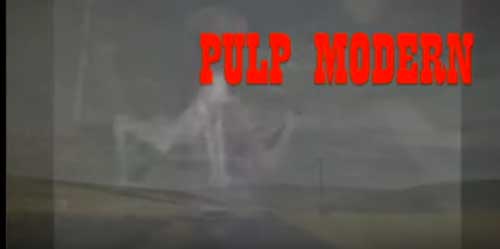 On the publishing side of things, I finished up the Kindle and Magzter versions of Pulp Modern Vol. 2 No. 5, due for launch in print and digital formats on June 23, 2020. Authors include Andrew Bourelle, Peter W.J. Hayes, Mandi Jourdan, "Doc" Clancy, Timothy Friend, Serena Jayne, Adam S. Furman, Victoria Weisfeld, and Nils Gilbertson. Interior art by Ran Scott. Cartoons by Bob Vojtko. Cover by Rick McCollum. Editor Alec Cizak has produced a trailer that captures mood.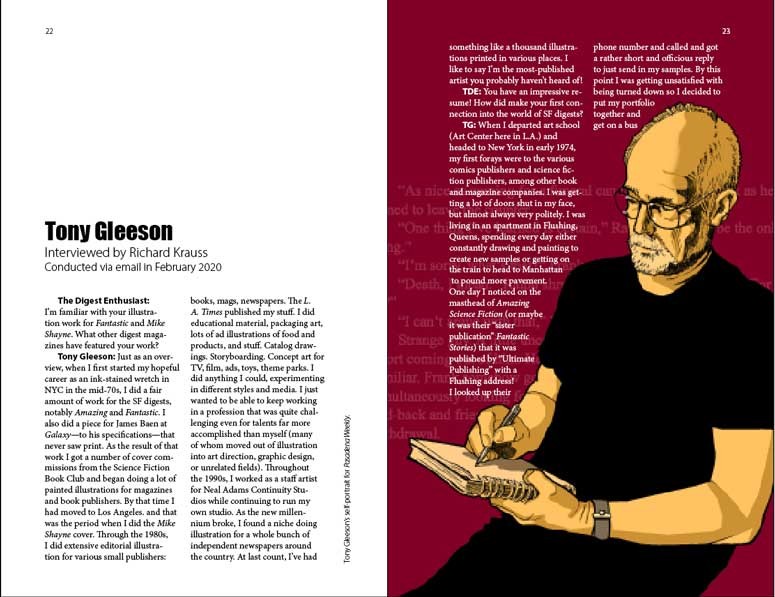 I ordered contributor copies of The Digest Enthusiast No. 12 in bulk as the logistic costs are slightly better to have them all sent here than to parse them out individually from Lulu.com. Above is the opening spread of the interview with artist and writer Tony Gleeson, who also provided the cover and plenty of beautiful illustrations from his Amazing and Fantastic days with Sol Cohen and Ted White.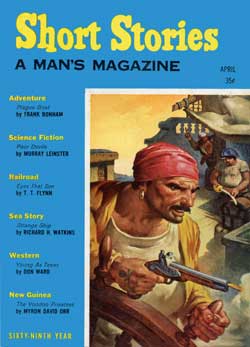 Vintage Adventure Digest
Short Stories A Man's Magazine April 1958
Contents Page
Richard Howells Watkins "Strange Ship" (Sea Story)
T.T. Flynn "Eyes That See" (Railroad)
Theodore Sturgeon "The Professor's Teddy Bear" (Fantasy)
Myron David Orr "The Voodoo Priestess" (New Guinea)
Murray Leinster "Poor Devils" (Science Fiction)
Carl Jacobi "The Commission of Captain Lace" (Pirate Story)
Frank Bonham "Plague Boat" (Adventure)
Albert George "Castoff Jockey" (Race Track)
Don Ward "Young as Texas" (Western)
Short Stories A Man's Magazine Vol. 220 No. 2 April 1958
Publisher: Leo Margulies
Editorial Director: Cylvia Kleinman
Production: Walter P. Dallas
5.5" x 7.75" 128 pages
Cover price 35¢