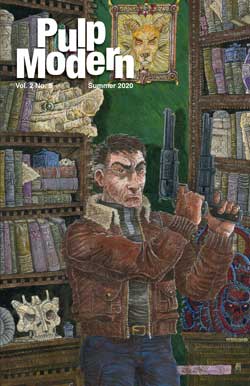 New Releases
Pulp Modern Vol. 2 No. 5 Summer 2020
Contents Page
Alec Cizak: From the Editor
Andrew Bourelle "Companion"
Peter W.J. Hayes "The Bowie Knife"
Mandi Jourdan "These Violent Delights"
"Doc" Clancy "Ghost Town"
Timothy Friend "Burnin' Love"
Serena Jayne "Necessary Evils"
Adam S. Furman "Intercession"
Victoria Weisfeld "The Unbroken Circle"
Nils Gilbertson "How to Make a Boulevardier"
Publishers: Uncle B Publications & Larque Press LLC
Editor: Alec Cizak
Design: Richard Krauss
Cover: Rick McCollum
Interior Artwork: Ran Scott
Cartoons: Bob Vojtko
5.5" x 8.5" 132 pages
Print $6.99 Kindle $2.99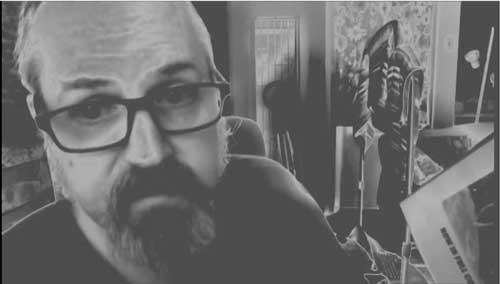 Editor Alec Cizak reads his introduction to the issue on ACTV.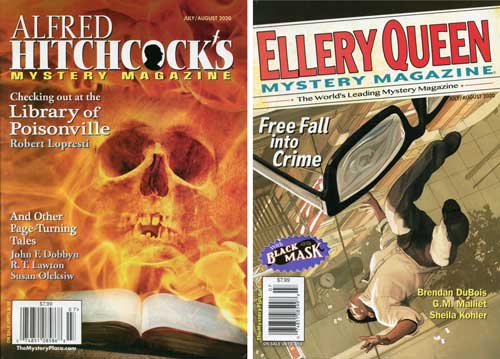 The Jul/Aug 2020 issues of Alfred Hitchcock and Ellery Queen are now available. For contents click on their titles.

Amazing Stories has launched a Kickstarter Campaign to help fund another four issues of the magazine.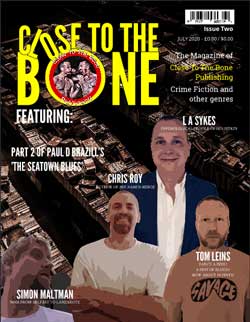 Storytime
The second issue of Close to the Bone is out with crime fiction and other genres. Free download.

Digest Magazine Blogs
Robert Reed on "Who Carries the World" from F&SF May/Jun 2020 at Fantasy & Science Fiction.
Robert R. Chase on Immortality and "The Offending Eye" from Analog Jul/Aug 2020 at The Astounding Analog Companion.
Herb Kauderer, whose poem "Bicameral" appears in Asimov's Jul/Aug 2020, has Questions About the New Inequality at From Earth to the Stars.
Tom Mead, author of "The Indian Rope Trick" in EQMM Jul/Aug 2020, discusses locked room mysteries at Something is Going to Happen.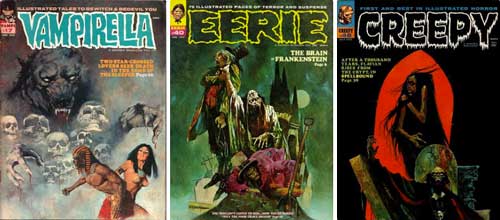 TDE Contributors' Corner
Steve Carper explores the Harden Planetarium at Flying Cars and Food Pills.
Uncle Jack (Seabrook) and Cousin Peter (Enfantino) review Vampirella No. 17, Eerie No. 40, and Creepy No. 46 at bare•bones e-zine.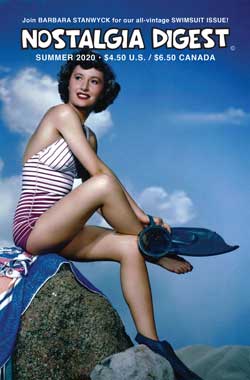 Readin' and Writin'
There's no other magazine I can think of like Nostalgia Digest. It's kind of like TV Guide, only for radio; radio from its golden era celebrated anew every Saturday on WDCB and WGN, on air and online. The quarterly Digest shares the schedules and synopsis of all the shows and rounds out every issue with nearly a dozen articles on celebrities, popular culture, and history. The Summer 2020 edition, which I read this week, is the all-vintage swimsuit issue, featuring celebrities Ava Gardner, Doris Day, Anne Baxter, Kirk Douglas, Loretta Young, Alexis Smith, Jackie Cooper, Leila Ernest, Kay Stewart, Eddie Bracken, Richard Conte, Gene Tierney, Beryl Vaughn, Jimmy Durante, Maureen O'Hara, Marie Windsor, and Ginger Rogers. The articles on Keir Dullea, Andy Griffith, Jack Pearl, wartime baseball, the Chautauqua movement, and Jimmy Stewart were all enlightening and entertaining. My thanks to Editor, Publisher, and Host Steve Darnall for another great issue, and for all you do to keep old time radio and those thrilling days of yesteryear alive!
Also read the second issue of Verdict, for a work-in-progress article. Haven't decided yet if it's for The Digest Enthusiast No. 13, or elsewhere. Verdict No. 2 a terrific issue of a terrific magazine. Sad it only lasted four issues. Some strong entries here by Samuel Blas, Bruno Fischer, Dorothy B. Hughes, Henry Kane, Cornell Woolrich and of course Rex Stout, whose Neo Wolfe novel Fer De Lance is serialized.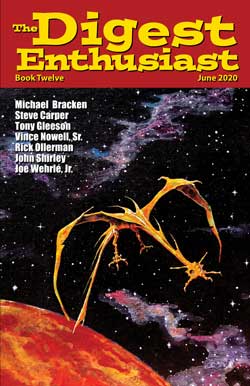 Many thanks to Kevin Tipple for highlighting Michael Bracken's story "El Despoblado" in The Digest Enthusiast No. 12 at The Short Mystery Fiction Society Blog.
Thanks also to David Haden of Tentaclii, an H.P. Lovecraft blog, for including The Digest Enthusiast No. 12 in a post this week.
Received comp copies of the new issue of The Digest Enthusiast No. 12 from the printer and began mailing them out to contributors. This time the printed book was produced by Lulu.com and I'm very pleased with the results. Their all-new website and new standard color option enabled this edition to include a full color interior at a reasonable, if not inexpensive, price. The book is available in print at lulu.com and for Kindle and Magzter. Among many other features is Lester del Rey's The Five Ages of Science Fiction by Ward Smith.