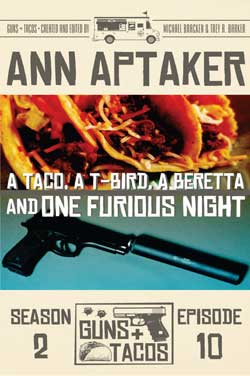 New Releases
Guns+Tacos Season 2 Episode 10: A Taco, A T-Bird, A Beretta and One Furious Night by Ann Aptaker
When Maureen learns that Leo "Riddles" Ridley is back in Chicago, the screaming harridan of violence and vengeance is unmuzzled in Maureen's troubled head. The harridan only quiets when fed steady doses of death, which Maureen is only too happy to provide, especially if Riddles is the on the menu. She'll make him suffer for his betrayal, for abandoning her to the fate of prison for her work as a member of Riddles' outfit.
Subscribe to Guns+Tacos Season 2 at Down & Out Books:
• Trade Paperback — $32.95 (includes all six digital episodes plus a subscriber-exclusive short story and FREE shipping within the Continental U.S.!)
• Digital Formats — $11.95 (includes all six digital episodes plus a subscriber-exclusive short story)
Kevin Tipple previews Mystery Weekly Magazine Oct. 2020 at The Short Mystery Fiction Society blog.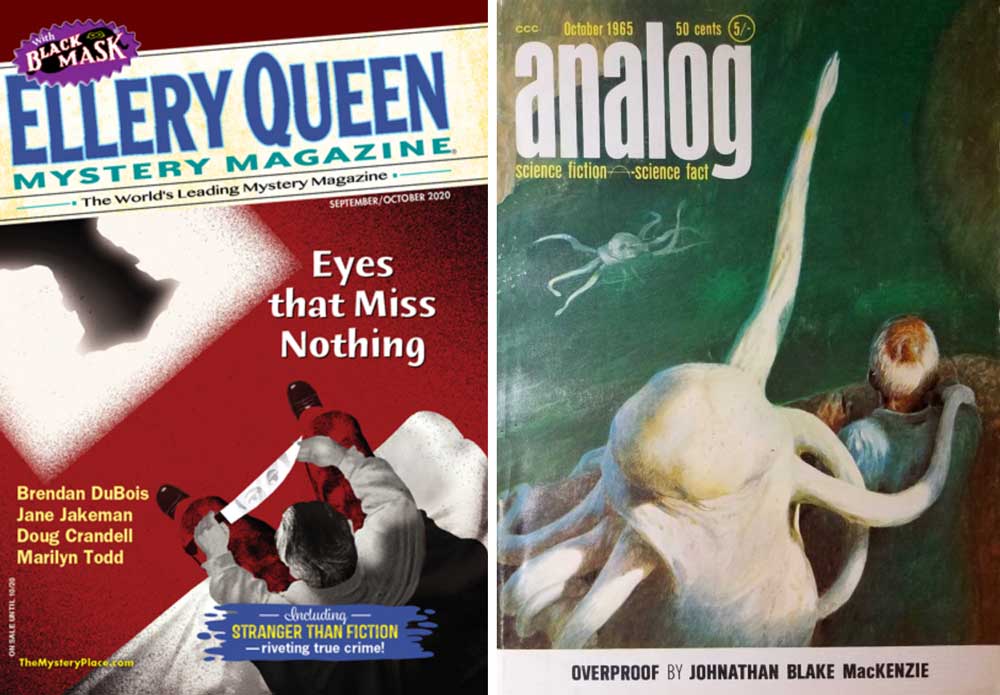 Digest Magazine Reviews
Robert Lopresti reviews "Terrible Ideas" by Gregory Fallis from EQMM Sep/Oct 2020 at Little Big Crimes.
Gideon Marcus reviews Analog Sept. 1965 at Galactic Journey.

Digest Magazine Blogs
R.T. Raichev, whose story "The Other Imelda" will see print in EQMM Nov/Dec 2020 and essay "Murderous Decoys—Philip MacDonald and 'Loves Lies Bleeding'" appears at Something is Going to Happen.
Gabrial Hart reviews Slow Bear by Anthony Neil Smith at EconoClash Review.
Fate magazine offers a free gift and new books in this October Announcement.
Storytime
Andrea Smith's "Hex Boyfriend" at Close to the Bone.
Preston Lang's "The Man from Goldman Sachs" at Pulp Modern Flash.
Barb Goffman reads "Dear Emily Etiquette" from EQMM Sep/Oct 2020 at the Ellery Queen's Mystery Magazine Fiction Podcast.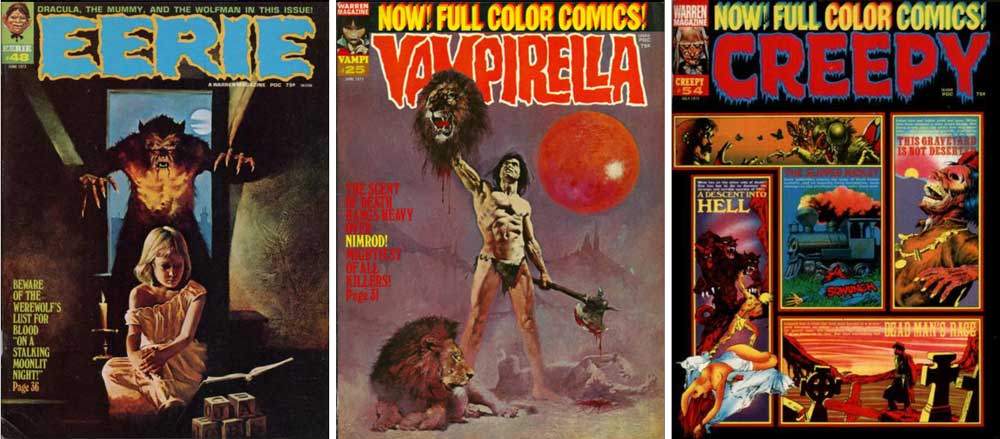 TDE Contributors' Corner
Uncle Jack (Seabrook) and Cousin Peter (Enfantino) review Eerie No. 48, Vampirella No. 25, and Creepy No. 54 at bare•bones e-zine.
TDE Booksellers
Bud's Art Books weekly new items blog.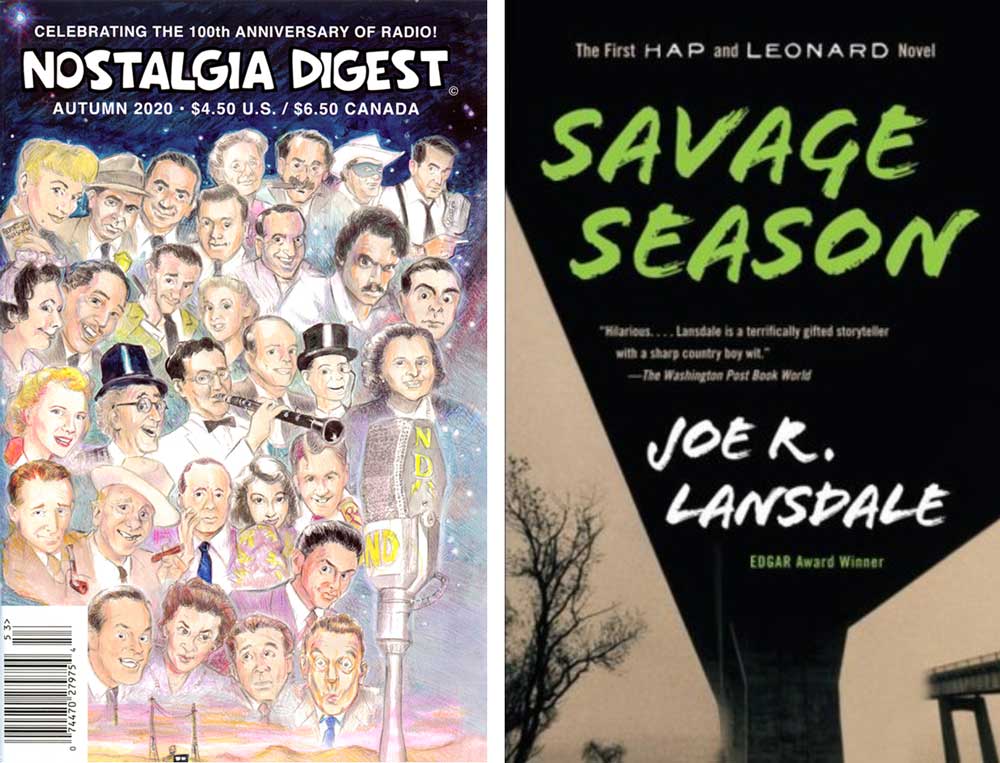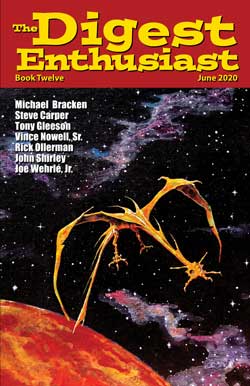 Readin' and Writin'
Finished reading the current issue of Nostalgia Digest (Autumn 2020) this week. Editor/publisher Steve Darnall starts things off with "Reflections of a Golden Age" highlighting 42 milestones over radio's 100-year history. The issue is packed with entertaining articles, but among my favorites were Wayne Klatt's "Pleasant Screams" about radio's horror programs, and the two biographies of Alan Ladd and Raymond Massey, by Walter Scannel and Stone Wallace, respectively.
Also wrapped up Savage Season by Joe Lansdale, the first Hap and Leonard novel. It was great fun, full of action, desperate characters, and lots of heart. If you've enjoyed the TV series, the source material is well worth your time.
Received an article from Vince Nowell, Sr. for TDE13 on pulps and digests edited by Robert A.W. Lowndes. I'm still gathering cover images for it, but I'm looking forward to taking it to layout.
Our current issue: The Digest Enthusiast No. 12 is available in print at Lulu.com and Amazon, and in digital formats at Kindle Books and Magzter.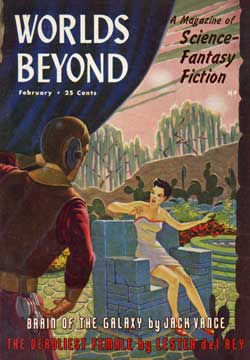 Vintage SF Digest
Worlds Beyond Feb. 1951
Inside covers: Contributor Bios
Contents Page
Jack Vance "Brain of the Galaxy"
Lester del Rey "The Deadliest Female"
H.B. Hickey "Like a Bird, Like a Fish"
Lord Dunsany "The Old Brown Coat"
Poul Anderson "The Acolytes"
Walter C. Davies "Forgotten Tongue"
Richard Matheson "Clothes Make the Man"
C.M. Kornbluth "The Rocket of 1955"
The Dissecting Table (Book Reviews)
Harry Harrison "Rock Diver"
Halliday Sutherland "Valley of Doom"
In the Next Issue
Worlds Beyond Vol. 1 No. 3 Feb. 1951
Editor: Damon Knight
Cover: Van Dongen
Interior Art: Harrison, Jannace, Napoli
5.5" x 7.75" 128 pages 25¢