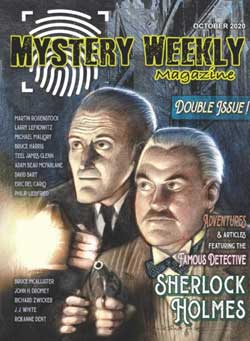 New Releases
Mystery Weekly Magazine Oct. 2020
Martin Rosenstock "The Case Of The Count Of Saint Germain"
Larry Lefkowitz "The Case Of Vigor, The Hammersmith Wonder"
Michael Mallory "The Adventure Of The Turned Tables"
Bruce Harris "Beggars Can Be Choosers"
Teel James Glenn "The Adventure Of Sherlock Hominid"
David Bart "Nevermore"
Eric Del Carlo "The Baker Station Irregulars"
Phillip Leibfried "The Silent Sherlock"
Adam Beau Mcfarlane "Strangers in Blood"
Bruce McAllister "Birthday Party"
John H. Dromey "A Clockwork Crook"
Richard Zwicker "What Lies Beneath The Bandages"
J.J. White "The Case Of The Burnt Wires"
Roxanne Dent "Mark Of Shame"
Teel James Glenn "The Affair Of The Heart"
Adam Beau Mcfarlane "Death And The Doctor"
Laird Long "Thiefsgiving" (You Solve It)
Mystery Weekly Magazine No. 55 Oct. 2020
Publisher: Chuck Carter
Editor: Kerry Carter
Cover: Robin Grenville-Evans
7.5" x 9.75 164 pages
Print $11.99 Kindle 5.99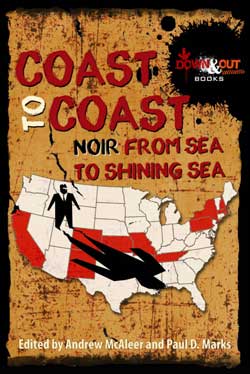 The new Andrew McAleer/Paul D. Marks anthology, Coast to Coast: Noir from Sea to Shining Sea is out from Down & Out Books. Authors include Colleen Collins, Brendan DuBois, Alison Gaylin, Tom MacDonald, Andrew McAleer, Michael Mallory, Paul D. Marks, Dennis Palumbo, Stephen D. Rogers, John Shepphird, Jaden Terrell, and Dave Zeltserman.
Coast to Coast: Noir from Sea to Shining Sea
5.5" x 8.5" 270 pages
Print $17.95 Kindle $3.99
Kevin Tipple previews Black Cat Mystery Magazine No. 7 at The Short Mystery Fiction Society blog.
Digest Magazine Reviews
David Levinson reviews Worlds of If Nov. 1965 at Galactic Journey.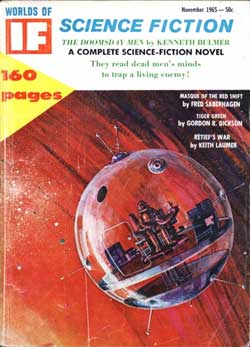 Digest Magazine Blogs
Janet Hutchings previews Ellery Queen's eightieth year (2021), which includes a new story by Cornell Woolrich (!), at Something is Going to Happen.
Storytime
Ana Teresa Pereira's "The Statues" at Close to the Bone.
A.G. Hilton's "Southern Hospitality" at Pulp Modern Flash.
Pulp Modern No. 3 is available for Kindle as a free download today and tomorrow.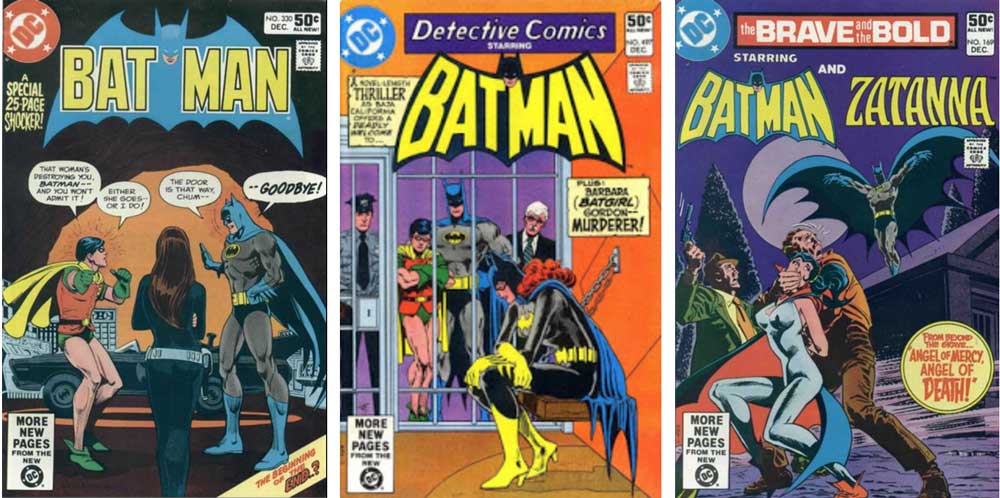 TDE Contributors' Corner
Jack Seabrook and Peter Enfantino review Batman No. 330, Detective No. 497, and The Brave and the Bold No. 169—and select the best (and worst) stories of 1980 at bare•bones e-zine.
The latest eNewsletter from Art Taylor brings news of Autumn Anthologies and Award Nominations. Read all about it here.
Jack Seabrook's The Hitchcock Project—Harold Swanton Part Nine: Body in the Barn and Wrapup at bare•bones e-zine.
TDE Bookseller
Bud's Art Books' Weekly News Item blog.
Readin' and Writin'
Alec Cizak, with Yuan Sang, offer creative writing tips in Character, Part Two at ACTV.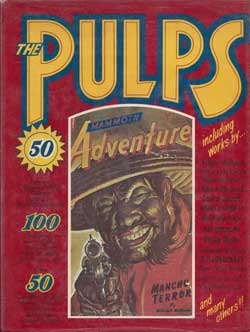 I first encountered The Pulps in 1970 when it was first published. I had only discovered—and begun reading—pulp magazine reprints around that time. Mostly I read the hero pulps from Belmont, Bantam, and Berkley, but this volume, with it's full color cover gallery piqued my interest, and after seeing stacks of copies in my local university book store for weeks on end I finally scraped together the $15 admission. There were several large format hardcover comic strip collections competing at the same price: Buck Rogers, Dick Tracy, and Little Orphan Annie.
I purused The Pulps many times, but never sat down and read it cover to cover. Years later I'd lost track of it. Maybe it was sold or traded, but it was no longer in my library.
Years passed and one day my daughter brought home a used copy from Powell's City of Books on Burnside. She paid $9.50 for it in good condition, with a beat-up dust jacket. She thought it would be something I'd like. Spot on, and this time I finally read it.
Maybe I was just out of the loop, but when it was published I don't think reprints of short stories from pulps were commonplace. This gave editor Tony Goodstone free rein to select any story he wanted, and he did a great job choosing. Every story is a pleasure to read.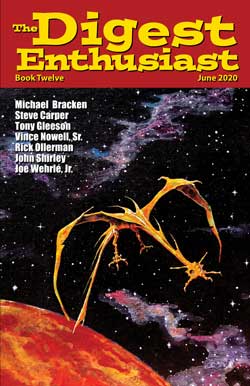 Past Goodstone's introduction and a generous selection of covers, the volume is divided into ten sections, each providing a choice sample of pulp genres: Adventure, Sports, Aviation and War, Western and Frontier, Detective and Mystery, Innocence (Romance), Straight Out Sex (Spicy), Supernatural, Science Fiction, and excerpts from The Hero Pulps. Sorry, it took me fifty years to read this thing cover to cover, but I gotta say, it was well worth the wait.
The final articles slated for TDE13 arrived this week, and that kept me busy scanning and retouching cover images. Still some work to do in that regard, but good progress is happening.
Although there is only one interview this time, it's shaping up to be a great one. The Managing Editor of Analog and Asimov's, Emily Hockaday, is our interview superstar and she's delivers a fascinating look inside two of the leading digests on the newsstand.
Our current issue: The Digest Enthusiast No. 12 is available in print at Lulu.com and Amazon, and in digital formats at Kindle Books and Magzter.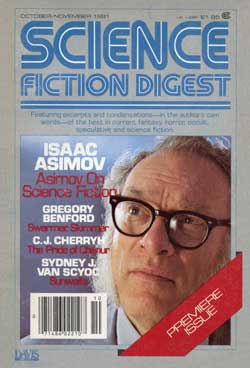 Vintage Digest
Science Fiction Digest No. 1
Contents Page
Shawna McCarthy: Editorial
J.W. Silbersack: Speculations
Issace Asimov: Asimov on Science Fiction
Gregory Benford "Swarmer, Skimmer" (excerpt from Across the Sea of Suns)
C.J. Cherryh "The Pride of Chanur"
Sydney J. Van Scyoc "Sunwaifs"
Classified Advertising
Science Fiction Digest Questionnaire (IBC)
Science Fiction Digest No. 1 Oct/Nov 1981
President/Publisher: Joel Davis
Editor: Shawna McCarthy
Assoc. Editor: Elizabeth Mitchell
Art Director: Ralph Robino
5.25" x 7.75" 192 pages $1.95