New Releases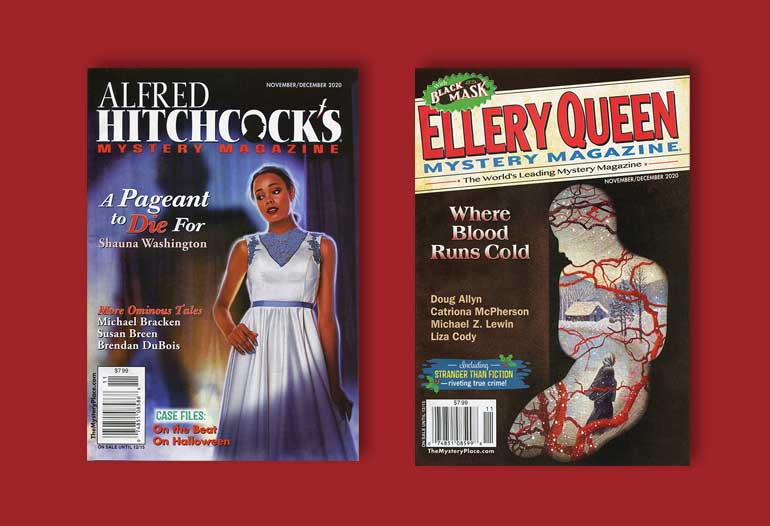 The Nov/Dec issues of Alfred Hitchcock and Ellery Queen are now on newsstands.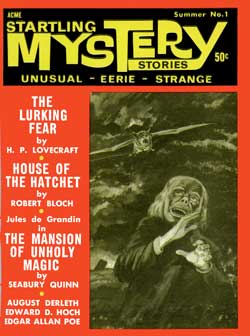 Changes
My blog posts here at larquepress.com aren't drawing as much traffic as I'd like, so I'm changing things up again. Most of my weekly summary content will be posted on FB and Twitter as it arrives. I will reserve the blog for New Releases, mini reviews of recent reads, and updates on development of the issues of The Digest Enthusiast. I'll post as things develop rather than saving items up for one post on Fridays.
Readin' and Writin'
Startling Mystery Stories was a fine companion digest to Magazine of Horror. The first issue is a solid representative of its 16-issue run. Although most of the magazine is reprints, they are carefully culled from their sources by one of the best editors of the pulp and digest heyday: Robert A.W. Lowndes.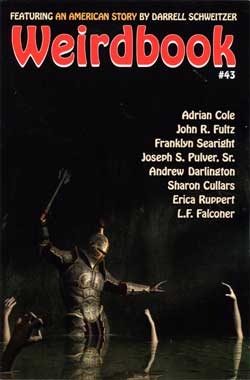 Weirdbook seems to have fallen out of their quarterly schedule lately, so I was happy to dive into issue 43 shortly after it arrived. It's another excellent collection of weird fiction and poetry. My favorites this time out include stories by Darrell Schweitzer, John R. Fultz, Sharon Cullars, D.C. Lozar, and Adrian Cole. The issue also includes a tribute to the late Joseph S. Pulver, Sr. (1955–2020) and one of his final stories.
I have to admit I've been majorly distracted this week over the election and didn't get as much accomplished as I'd planned. However, the news gathering process has begun, with requests sent out to all the digest magazine editors I know. The big, newsstand titles as well as the indie variety self-published and small press.
Also, made serious headway on the Roman Scott collection. The book will be published in hardcover through Lulu.com and include about 150 pages of Scott's comix and art, with recollections by Marc Myers, Jonathan Falk, and Todd Mecklem.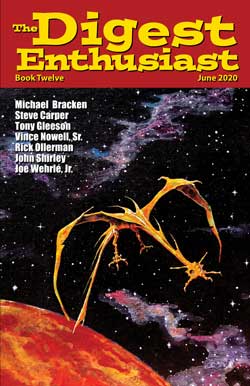 Also received three new cartoons from Bob Vojtko for the issue of Pulp Modern that's in development.
Our current issue: The Digest Enthusiast No. 12 is available in print at Lulu.com and Amazon, and in digital formats at Kindle Books and Magzter.