New Release: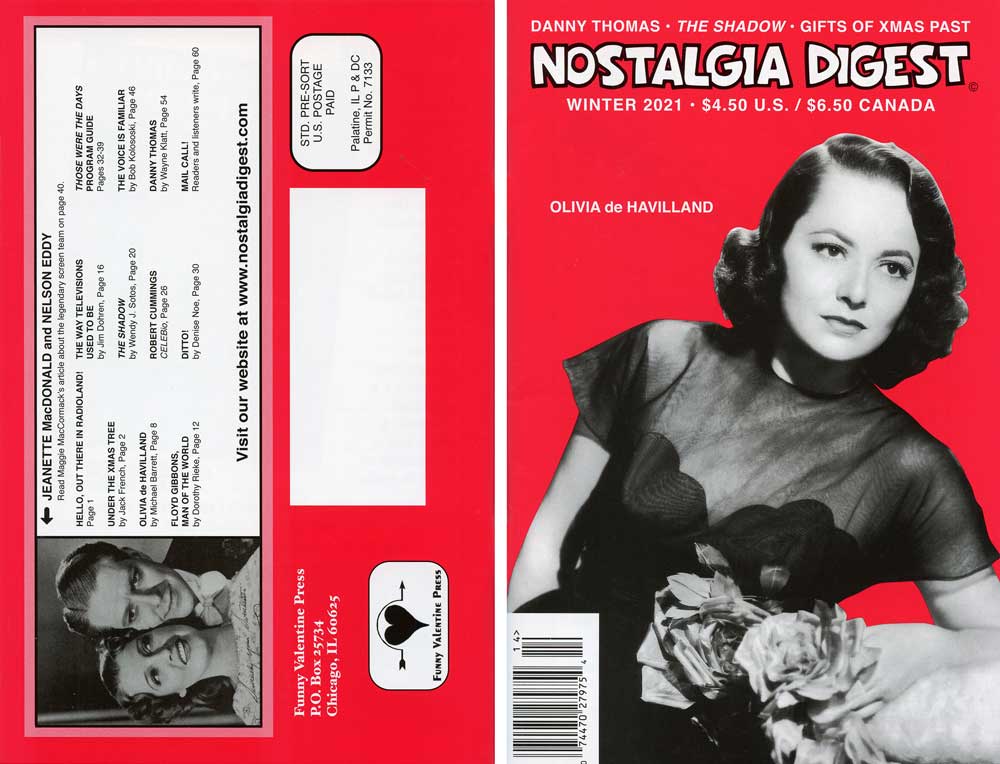 Nostaglia Digest Winter 2021
The remarkable life of OLIVIA de HAVILLAND, Hollywood legend
The screen partnership of NELSON EDDY and JEANETTE MacDONALD
How THE SHADOW became one of radio's great heroes
From Teddy Bears to Barbie dolls: The world's most famous Christmas gifts
The career of DANNY THOMAS, and a promise he kept
Agnes Moorehead, Richard Widmark and other radio actors who became movie stars
A complete listing for Steve Darnall's Those Were The Days!
FLOYD GIBBONS, the globe-trotting reporter who became a radio star
PLUS: Memories of mimeograph machines; the way televisions used to be; more!
Ordering Information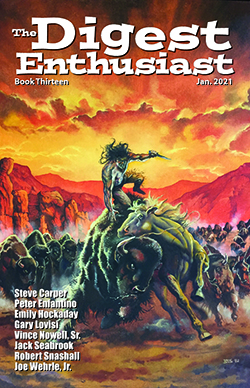 Status Report
Finished up The Digest Enthusiast No. 13 and ordered a print proof from Lulu.com this week. Hopefully, the proof will show up next week and everything will align with the targeted Dec. 18th release. Meanwhile, prep on the Kindle and Magzter versions kept me busy.
Here's a cover preview of the issue, with a painting by Brian Buniak.
In other updates, Ran Scott continued his work creating artwork for Pulp Modern Vol. 2 No. 6.
No news from Marc Myers on the print proof from Lulu.com on his Roman Scott collection–with a little luck he can release it next week.
Our current issue: The Digest Enthusiast No. 12 is available in print at Lulu.com and Amazon, and in digital formats at Kindle Books and Magzter.