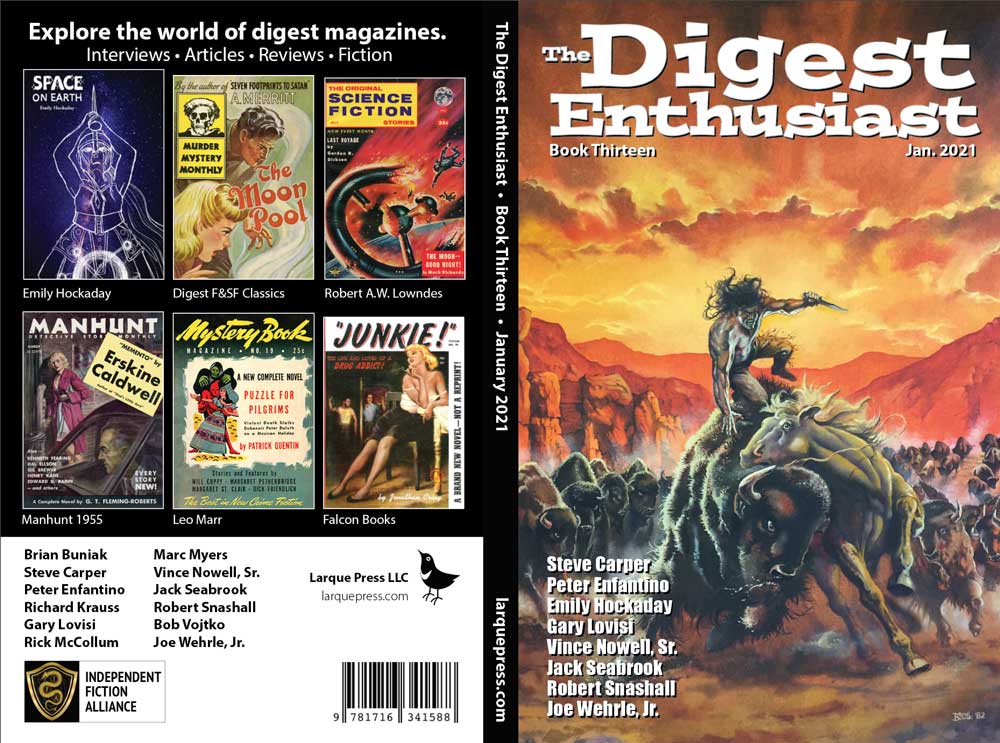 The Digest Enthusiast No. 13 is now available in print, kindle and Magzter editions—all in full color.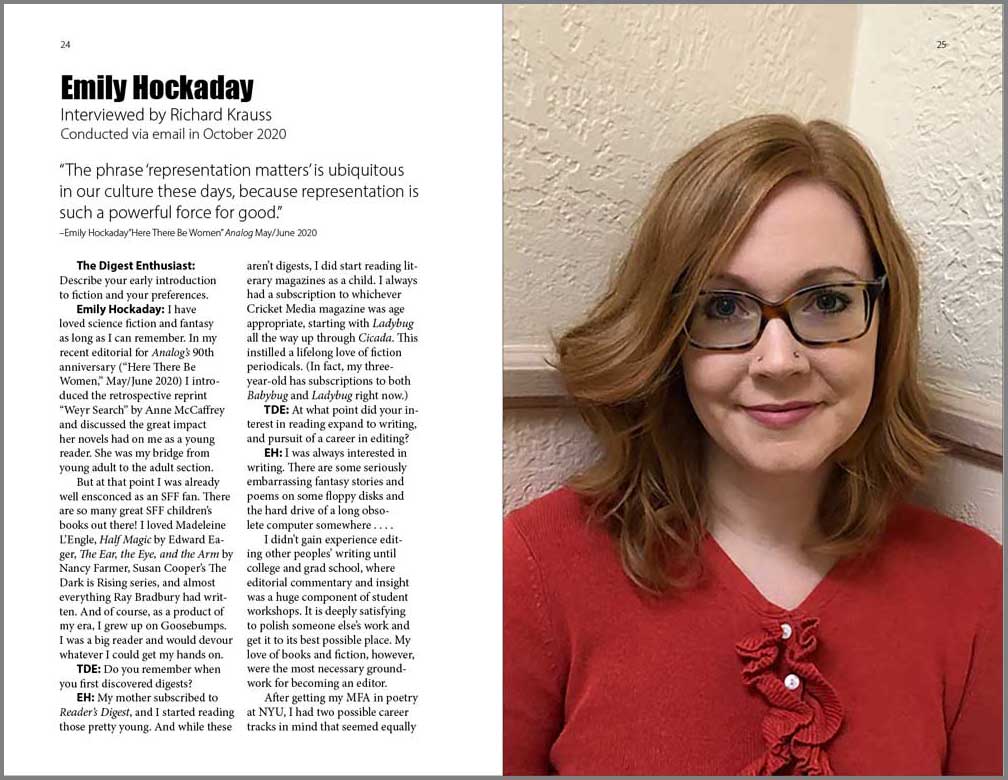 Interview
• Behind the scenes at Analog and Asimov's with writer, poet, and managing editor Emily Hockaday.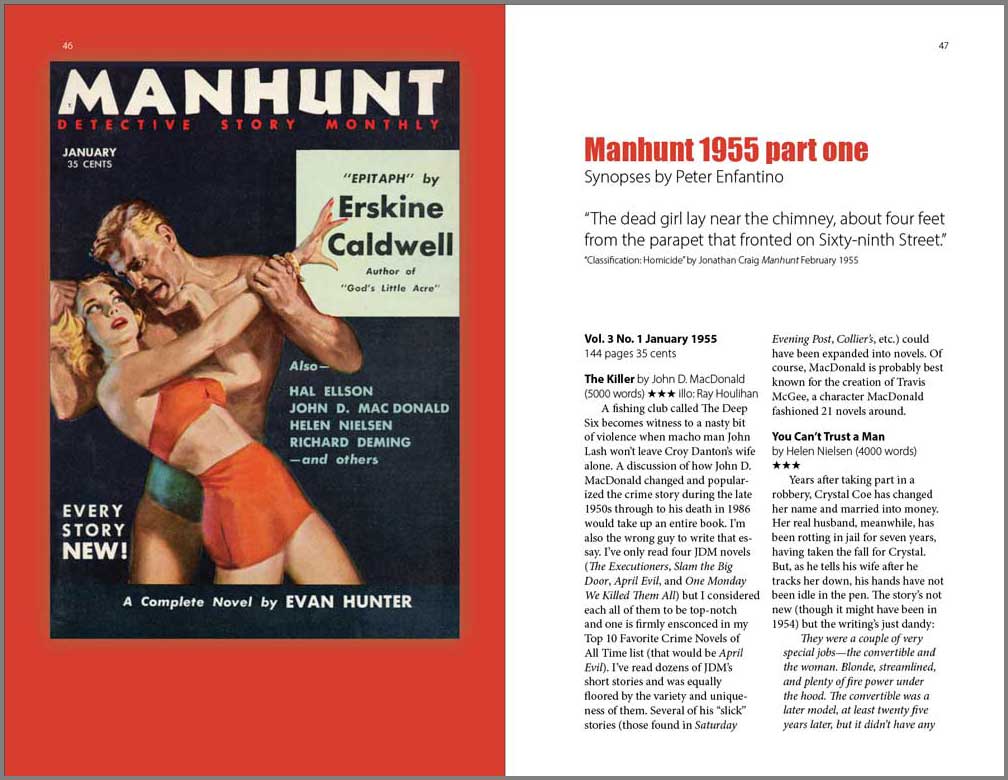 Articles
• A brand new installment of Peter Enfantino's popular series on Manhunt—1955 part one.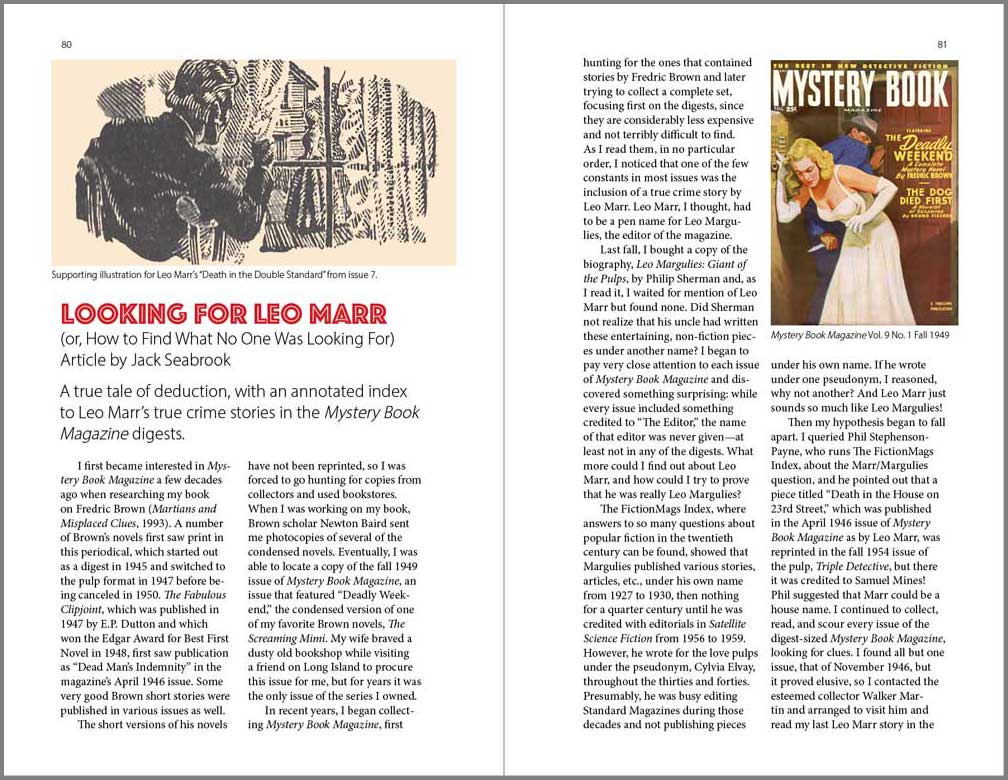 • Jack Seabrook investigates the mysterious true crime reports of Leo Marr for Mystery Book Magazine.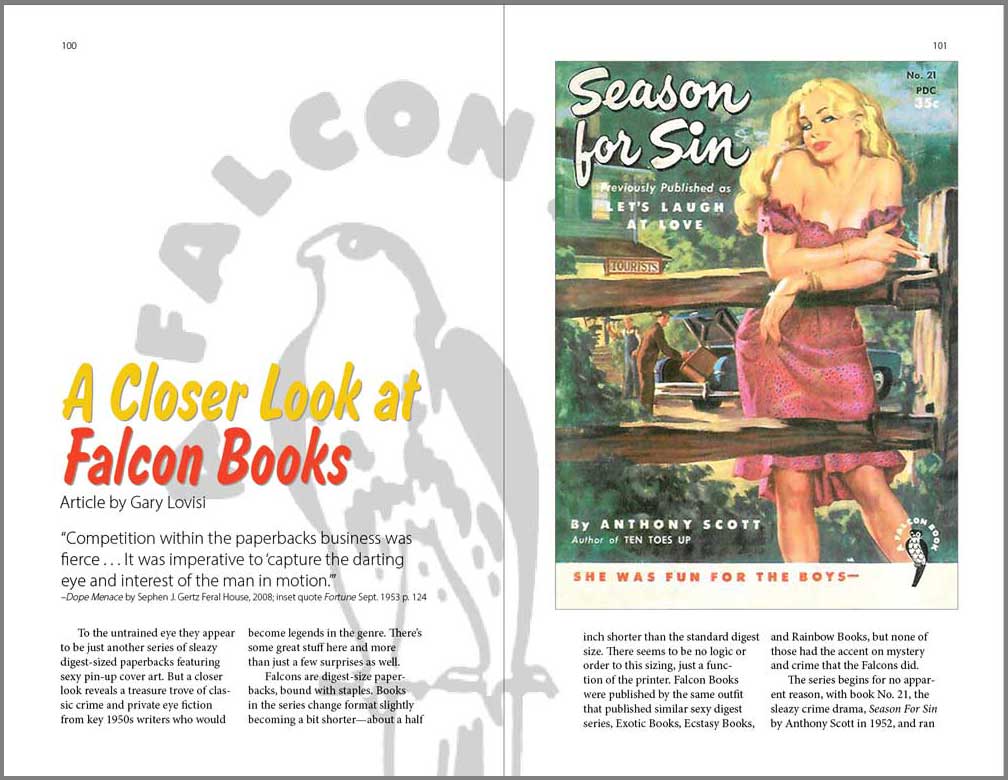 • Gary Lovisi reveals the highly collectible digest paperbacks from Falcon Books.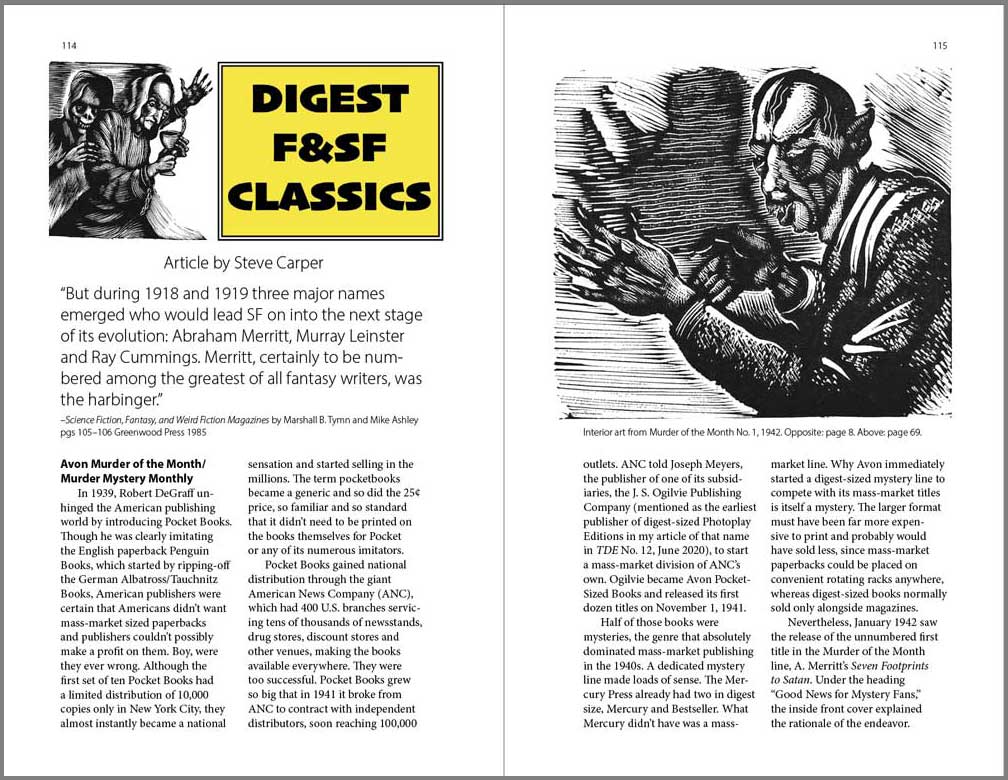 • Steve Carper uncovers the genre giants of Digest Fantasy & Science Fiction Classics.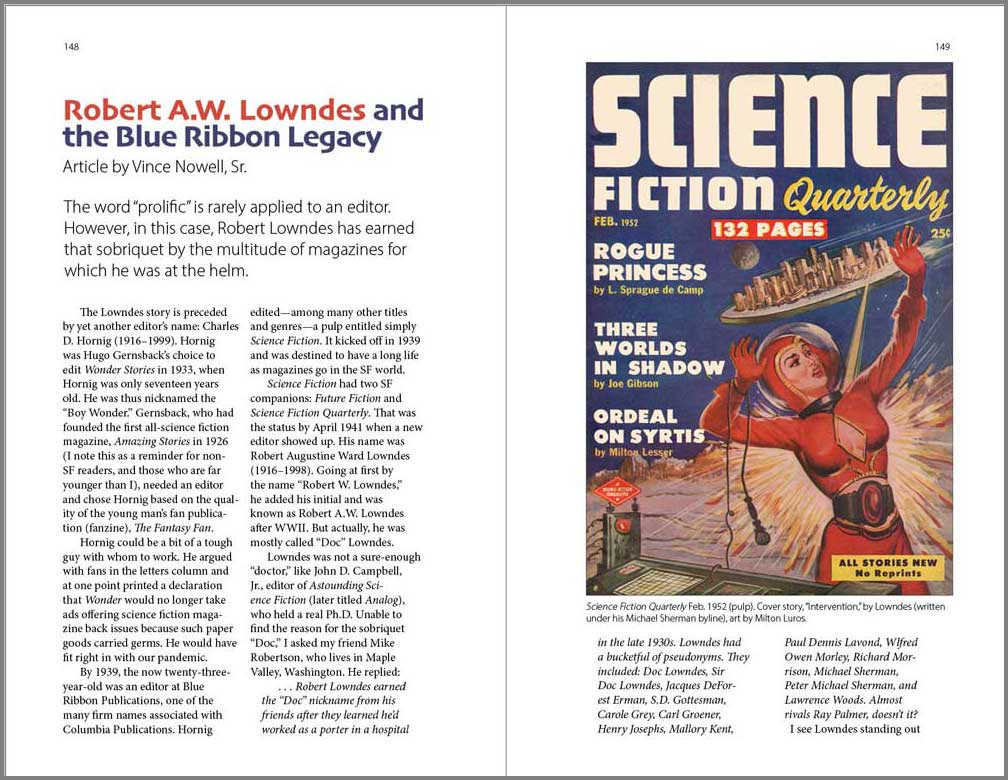 • Vince Nowell, Sr. shines the spotlight on Robert A.W. Lowndes' reign of digests.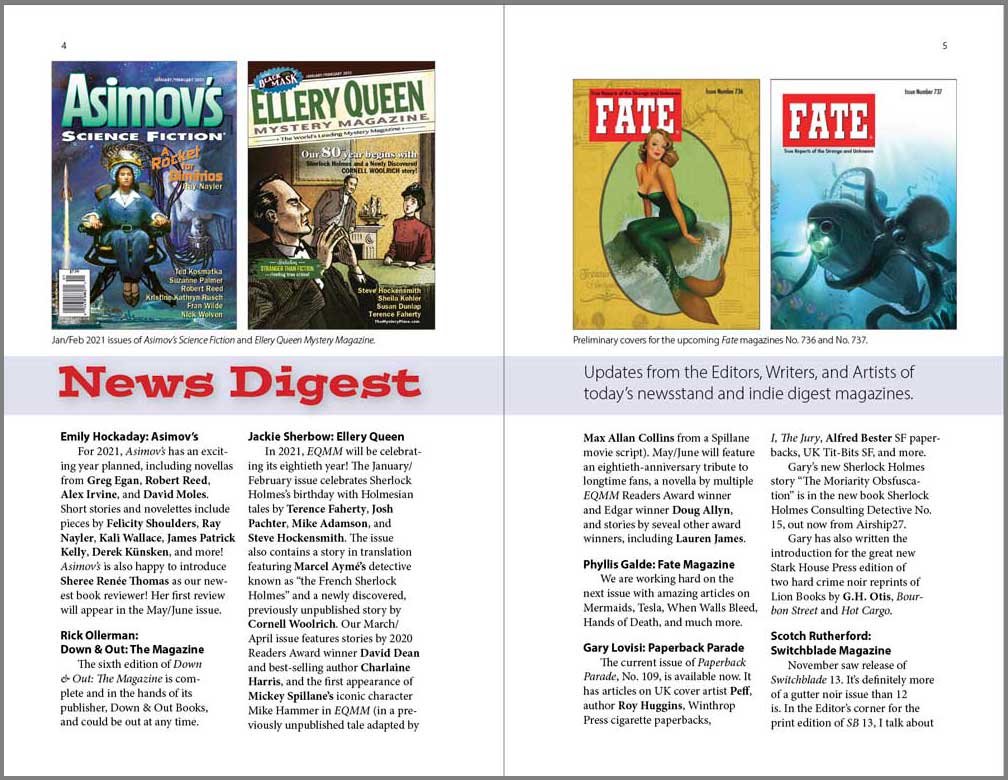 Industry News
• Catch up on breaking news and cover previews from the digest world's favorite editors, publishers, and writers.
Reviews
• Switchblade Magazine No. 12
• Sword & Sorcery Annual
• Marilyn Monroe's Digest Cover Trading Cards
• Rock and a Hard Place No. 3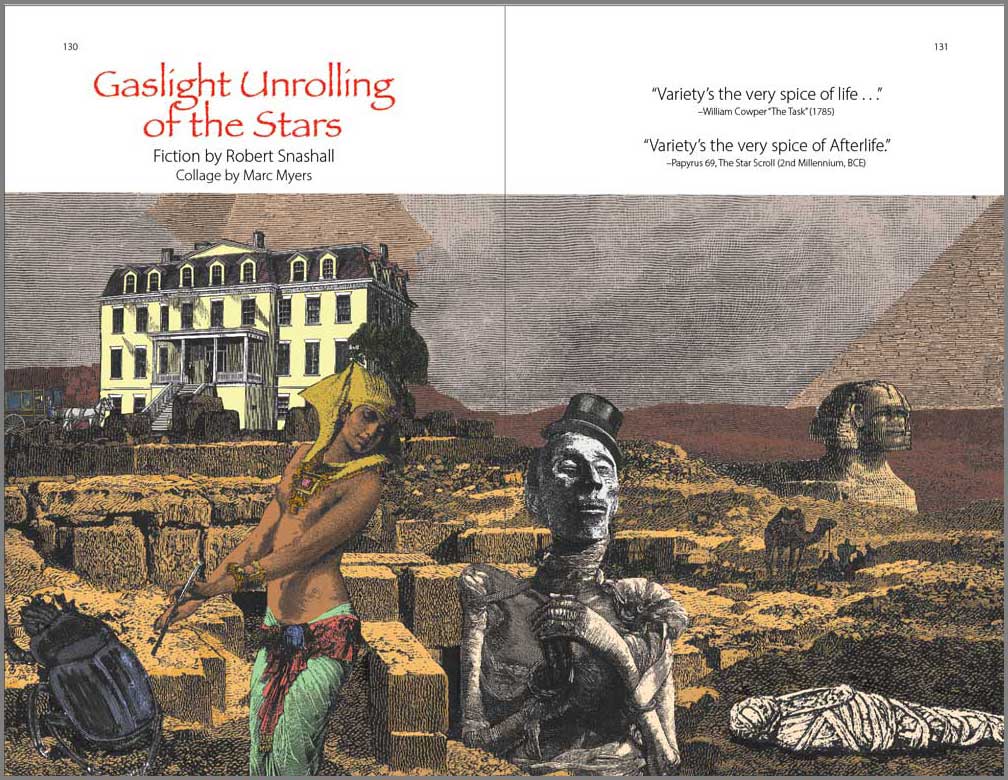 Fiction
• Richard Krauss "The Village of the Wraith" art by Rick McCollum
• Robert Snashall "Gaslight Unrolling of the Stars" art by Marc Myers
• Joe Wehrle, Jr. "A Young Guitarist's Dream"
Plus
• Over 100 digest magazine covers in full color, first issue factoids, cartoons by Bob Vojtko, and more
• Cover by Brian Buniak, 160 pages, published in full color by Larque Press.
Print $20 from Lulu.com
Print $20 from amazon.com
Kindle $4.99 from amazon.com
Digital $4.99 from Magzter.com