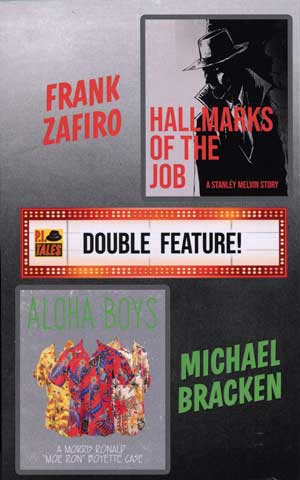 Perhaps you could call this a digest paperback. It's a pair of private eye stories about 60 or 80 pages each. It's published by P.I. Tales from Denver, CO.
Frank Zafiro's "Hallmarks of the Job" stars Stanley Melvin in a case with all the signature traits you'd expect from a classic PI adventure.
Michael Bracken's "Aloha Boys" stars Morris Ronald "Moe Ron" Boyette in a missing persons case that takes him places he'd rather seen left in the past.
The volume is reviewed at Col's Criminal Library.
And in further news, the latest episode of Gun+Tacos as been released from Down & Out Books. Season Three Episode 15 is "Chimichangas and a Couple of Glocks" by David H. Hendrickson. Now it's digital only, but when the season ends the print version will be published.