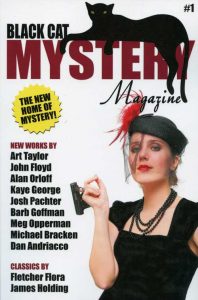 An excerpt from my review of BCMM No. 1 from The Digest Enthusiast No. 7:
Editors John Gregory Betancourt and Carla Coupe welcome their readers to the first edition
of BCMM from their "The Cat's Perch" introduction. "We won't shy away from intense, dark fiction that makes the hair on the back of your neck stand on end. Just as we won't turn down the next amateur detective in the finest Agatha Christie tradition. Storytelling matters most."
Black Cat Mystery Magazine's debut includes an impressive list of contributors, many that will be familiar to readers of those bimonthly digests from Penny Publications.