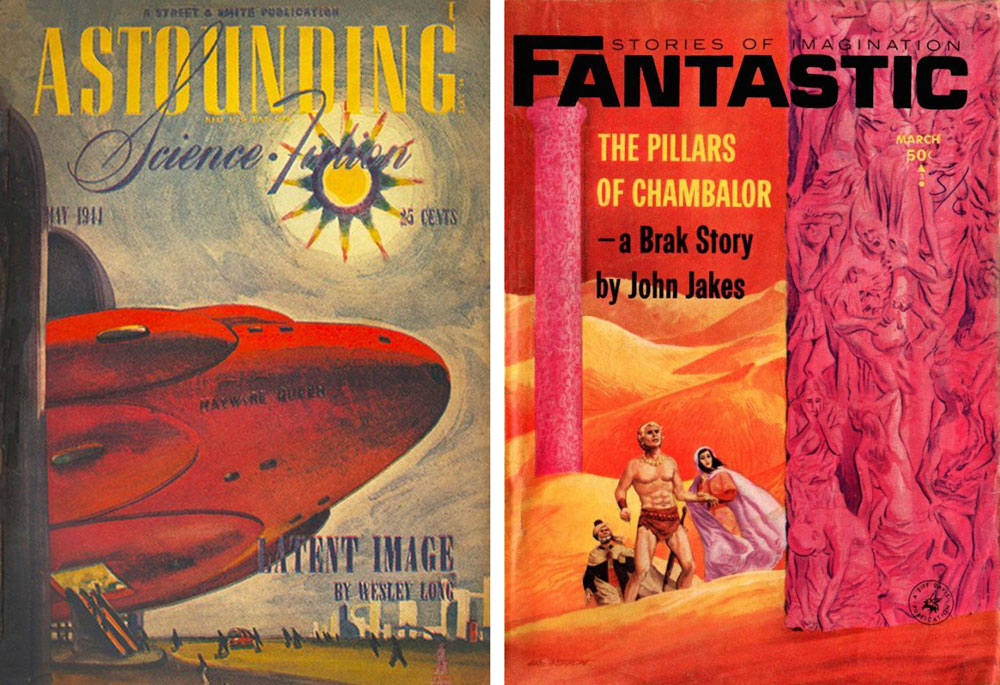 Paul Fraser reviews Astounding Science Fiction Vol. 33 No. 3 May 1944 on SF Magazines.
Victoria Silverwolf reviews Fantastic Vol. 14 No. 3 March 1965 on Galactic Journey.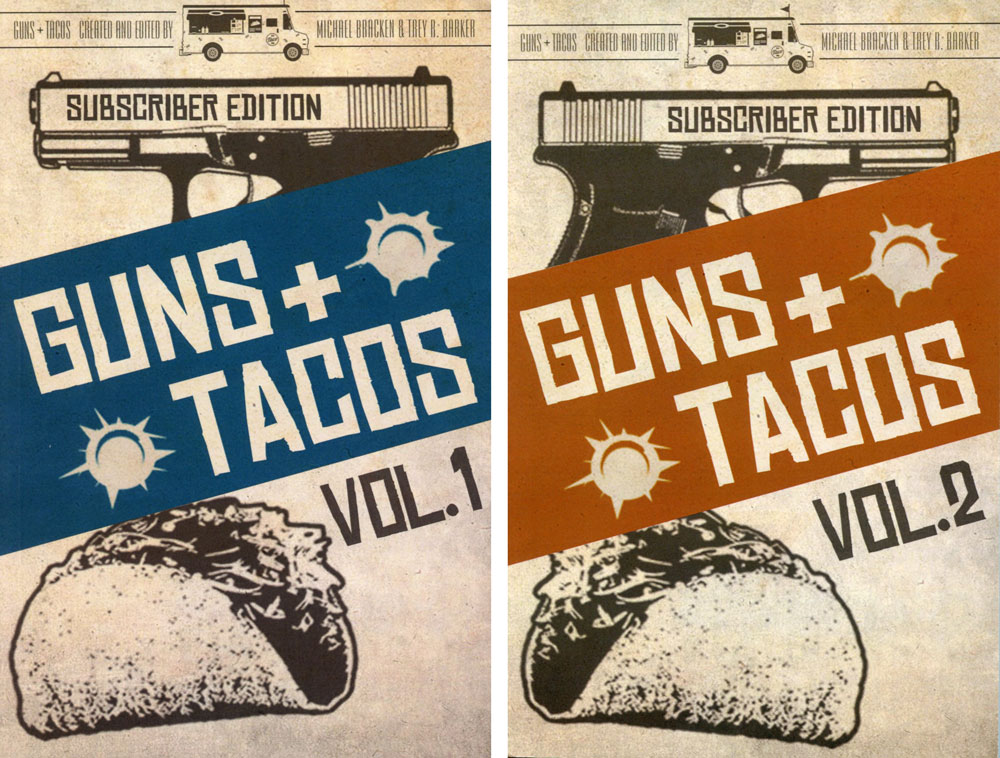 The print version of season one of Guns + Tacos season one arrived last Saturday. Each of its two volumes, created and edited by Michael Bracken and Trey H. Barker include three stories around 40 pages each. Volume One: Gary Phillips, Bracken, and Frank Zafiro. Volume Two: Barker, William Dylan Powell, James A. Hearn, and a bonus story by Bracken, making this the thicker of the two volumes. Season Two has been ordered and will begin later this year from Down & Out Books.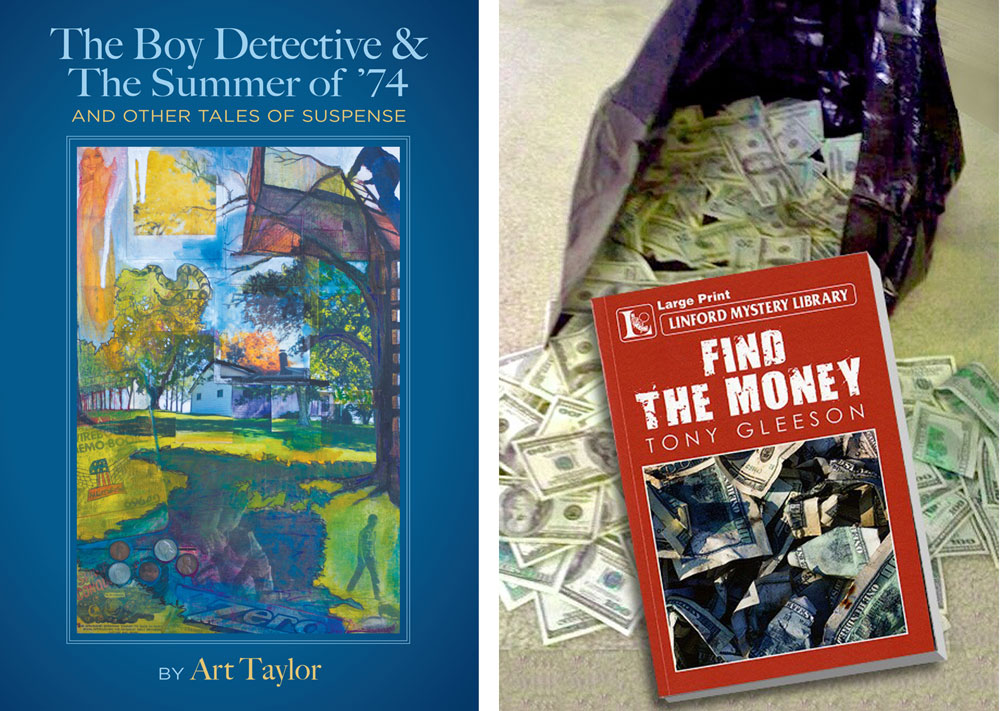 Art Taylor writes about the story order in his new anthology The Boy Detective & The Summer of '74 at Auntie M Writes. (Hat tip Kevin Tipple).
Artist and author Tony Gleeson's new book, Find the Money, is now available on amazon. The mysterious Vanessa has vanished, and it's worth a million dollars to a vicious drug lord to get her back. But the ransom disappears, turning up in the hands of a bewildered innocent bystander, while ruthless gangsters and hapless kidnappers alike desperately search for the money. Meanwhile, Detective Marlon Morrison, who only wants to comfortably ride out the final year and a half before his retirement without incident, finds himself involved with a growing succession of murder victims, and a bizarre case growing in complexity by the hour…
Josh Pachter talks to Publisher's Weekly about his anthologies The Misadventures of Ellery Queen and The Misadventures of Nero Wolfe. (Hat tip Michael Bracken)
Doug Draa announced on Facebook that Weirdbook No. 42 has gone to print!
A.T. Sayre describes his joy and appreciation at having his first story, "Rover," published in the venerable Analog.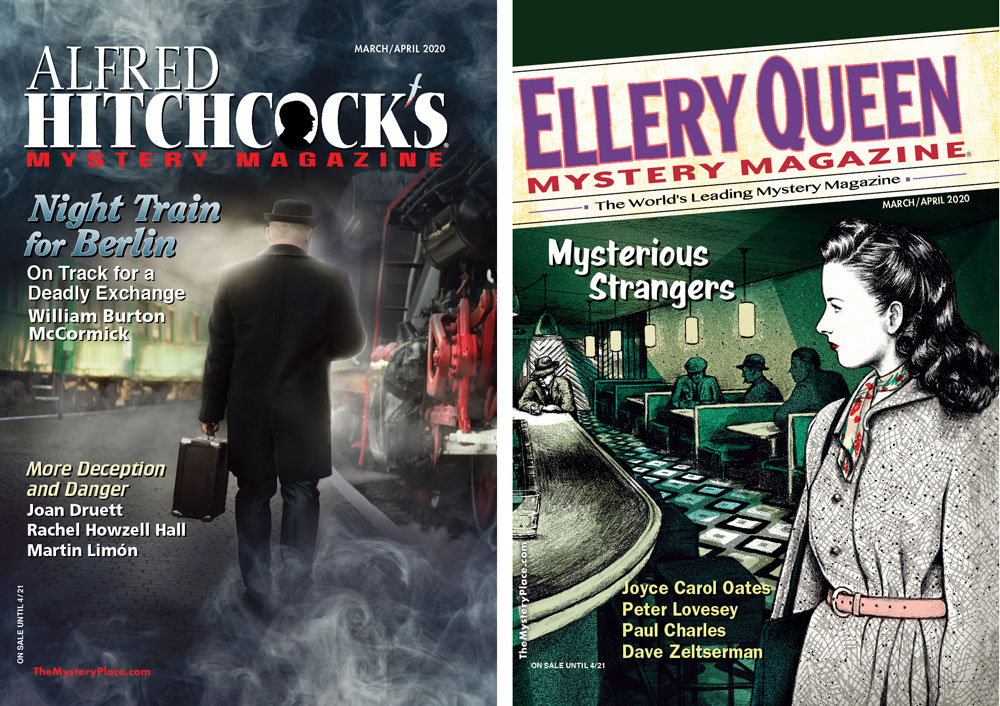 Found all four March/April 2020 Dell digests on shelves this week at my local Barnes & Noble's. Alfred Hitchcock's features William Burton McCormick's cover story "Night Train to Berlin." Ellery Queen's cover highlights its "Mystery Strangers" theme. Although not listed on the cover, indie favorite Preston Lang also has a story inside—congrats!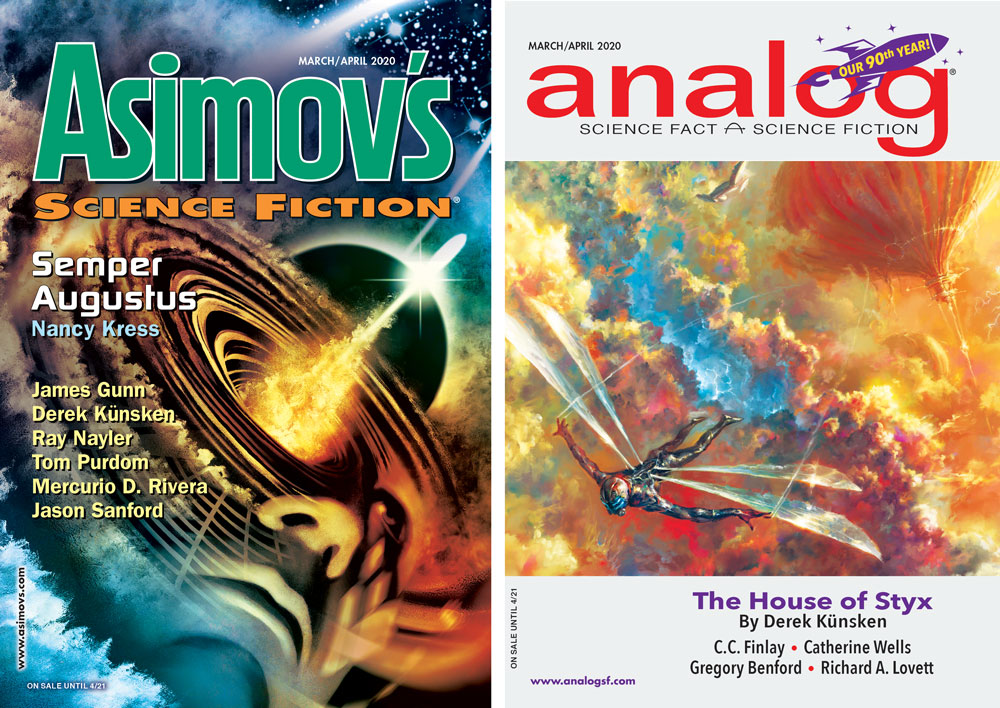 Asimov's cover features Nancy Kress' "Semper Augustus" and Analog continues their retro-look celebration of their 90th year. Note F&SF Editor C.C. Finley's name on the cover, and inside there's a new story by Edd Vick* and Manny Frishberg. *Vick as interviewed by D. Blake Werts in The Digest Enthusiast No. 6.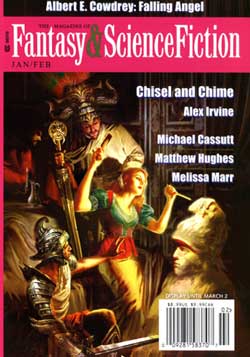 Corey Flintoff talks about his "Interlude in Arcadia" (F&SF J/F 2020) on the Fantasy & Science Fiction blog.
Readin' and Writin'
Finished the audio book version of The Big Sleep by Raymond Chandler and loved it. I listened while driving and more than once got so lost in the gorgeous prose I had to try to remember what was happening in the plot. Narrator Ray Porter's cadence and inflections are a perfect match to Tom Hanks'.
Also on audio, I listened to Break Shot: My First 21 Years by James Taylor. A intimate memoir with Taylor's recollections of family dysfunction, fighting addiction, and working with Danny (Kootch) Kortchmar, Peter Gordon, The Beatles, Joni Mitchell, and Carol King. This guided tour of his early life is interspersed with his gorgeous melodies. Riveting, sad, and unforgettable.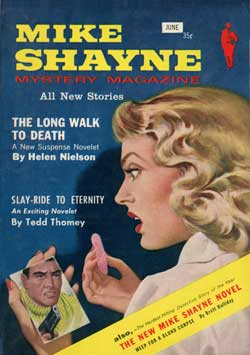 In print, I read Mike Shayne Mystery Magazine June 1957. This issue wraps up the trilogy of the serialized Weep for a Blond Corpse, with more action and excitement than the previous two installments. It also boasts two outstanding novelets by Helen Nielsen and Tedd Thomey, as well as some fine short stories by Fletcher Flora, James Schucker, D.E. Forbes, Murray Wolf, and F. Keston Clarke. A great issue of a great digest magazine! Watch for my reviews in a coming issue of bare•bones.
Jeff Vorzimmer, editor of Stark House Press' Best of Manhunt, read through the current issue of The Digest Enthusiast and awarded it a 5-Star rating this week on GoodReads. Thanks much, Jeff!
TDE12 Update: Met with my writing group on Thursday and shared my review of Paperback Fanatic No. 43, which will appear in TDE12. Also completed the initial layout of my interview with Tony Gleeson for the issue. Thanks to Tony, it's loaded with beautiful artwork—mostly from vintage digests.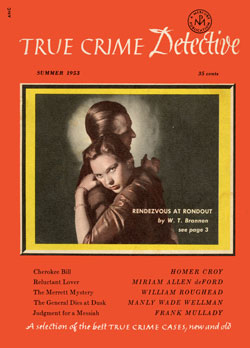 From the Vault
Ad copy on page 2: ". . . if you enjoy this issue let us enter a subscription for you so that True Crime Detective may be delivered to you on or before publication date without extra cost. You will find each issue a little better than the one before—an anthology of the best detective true crime stories new and old." Cost? $1.40 for 4 issues. In 2020 dollars that's $13.53. I have a feeling it would be more, but I'd get it if it were still being published today. Next week: the final issue.
True Crime Detective Vol. 3 No. 3 Summer 1953
Contents Page
W.T. Brannon "Rendezvous at Rondout"
Joseph Shillips "They Wrote Their Own Convictions"
Homer Croy "Cherokee Bill"
William Roughead "The Merrett Mystery"
Manly Wade Wellman "The General Dies at Dusk"
Miriam Allen deford "The Reluctant Lover"
Frank Mullady "Judgement for a Messiah"
Publisher: Lawrence E. Spivak
Editors: Anthony Boucher, J. Francis McComas
General Manager: Joseph W. Ferman
Managing Editor: Robert P. Mills
Advisory Editor: Charles Angoff
Art Director: George Salter
Cover: Dirone Photography from "Rendezvous at Rondout"
5.5" x 7.75" 128 pages 35¢