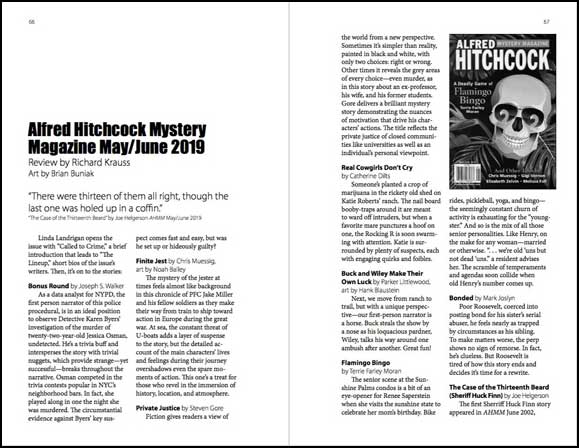 Rounding out the content of the tenth issue of The Digest Enthusiast:
Fantasy fiction from Robert Snashall and Joe Wehrle, Jr., with art by Carolyn Cosgriff.
News updates from the newsstand giants and the digital darlings of today's genre fiction digests, straight from their editors and publishers.
In-depth reviews of Alfred Hitchcock's Mystery Magazine May/June 2019 and Broadswords & Blasters No. 9.
Plus over 100 digest magazine cover images, cartoons by Bob Vojtko, art by Brian Buniak, a poem by Clark Dissmeyer, first issue factoids, and more.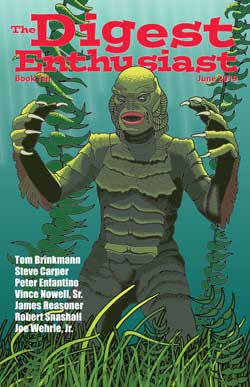 The Digest Enthusiast No. 10 June 2019
5.5" x 8.5"
160 pages
$8.99 Print
$2.99 Kindle