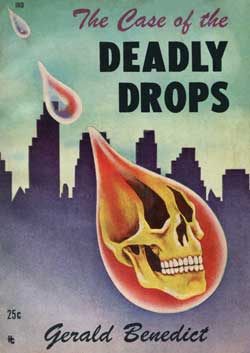 An excerpt from Steve Carper's series "One-and-Dones" that appears in The Digest Enthusiast No. 7–9:
"The Edell Company is a total mystery. Nothing online can be found about it; no reference books provide information. The one book Edell released, The Case of the Deadly Drops by Gerald Benedict, is published 'by arrangement with Phoenix Press.'"
Now Available from McFarland: Steve Carper's Robots in American Popular Culture, a comprehensive reference volume that includes a companion website: robotsinamericanpopularculture.com.