The new Fate arrived this week.
Fate No. 736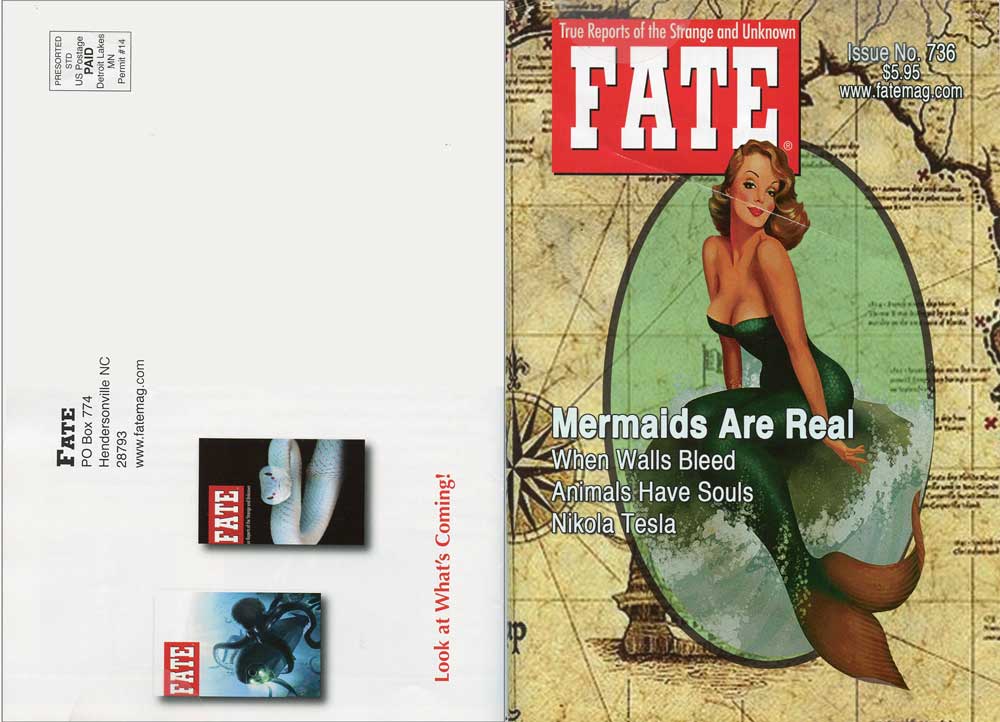 Highlights of this issue include two articles on mermaids, a report on nature spirits, and a piece by dowser Marty Cain.
Get a copy on newsstands now, or order directly from fatemag.com
Status Updates
The print proof of Oddities and Other Grotesques by Roman Scott arrived this week from Marc Myers. The overall package looks great, but quite a few pages require some tweaks. Mostly image adjustments to make the artwork reproduce in its best light. A little time consuming, but I progressed about half way through the book by week's end. More to do next week.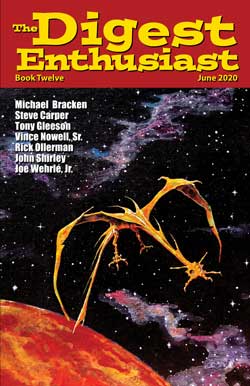 Alec Cizak sent a few ads for the next Pulp Modern. And Ran Scott completed another illustration. We're making good progress, and hope to wrap things up before the end of the year.
The second print proof for The Digest Enthusiast No. 13 is in St. Paul on its way to Vancouver. Although next week is probably a lousy week to release a book, I'll do it anyway 'cause I'm an indie publisher and there are a few folks who've been patiently waiting. Watch for an update next week.
In the meantime, our current issue: The Digest Enthusiast No. 12 is available in print at Lulu.com and Amazon, and in digital formats at Kindle Books and Magzter.