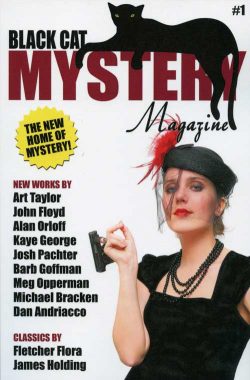 Excerpt from the review of Black Cat Mystery Magazine No. 1 from The Digest Enthusiast No. 7:
Together, Martin Leroy and King Danforth make up the fictitious mystery writer "Leroy King," the creation of real-life writer James Holding (1907–1997). A concept perfect for its original run of ten stories in Ellery Queen's Mystery Magazine. Their third outing, "The Italian Tile Mystery," reprinted here, originally saw print in EQMM Sept. 1961.
The mystery is a puzzle, and the writing partners and their wives sleuth out its solution in this enjoyable puzzle procedural. The editor's notes reveal a forthcoming complete collection of Leroy King stories from Crippen & Landru—The Zanzibar Shirt Mystery.