It's hard to believe that two years ago today Joe Wehrle, Jr. passed. Just days after completing his cover portrait of Rick Ollerman for The Digest Enthusiast No. 7.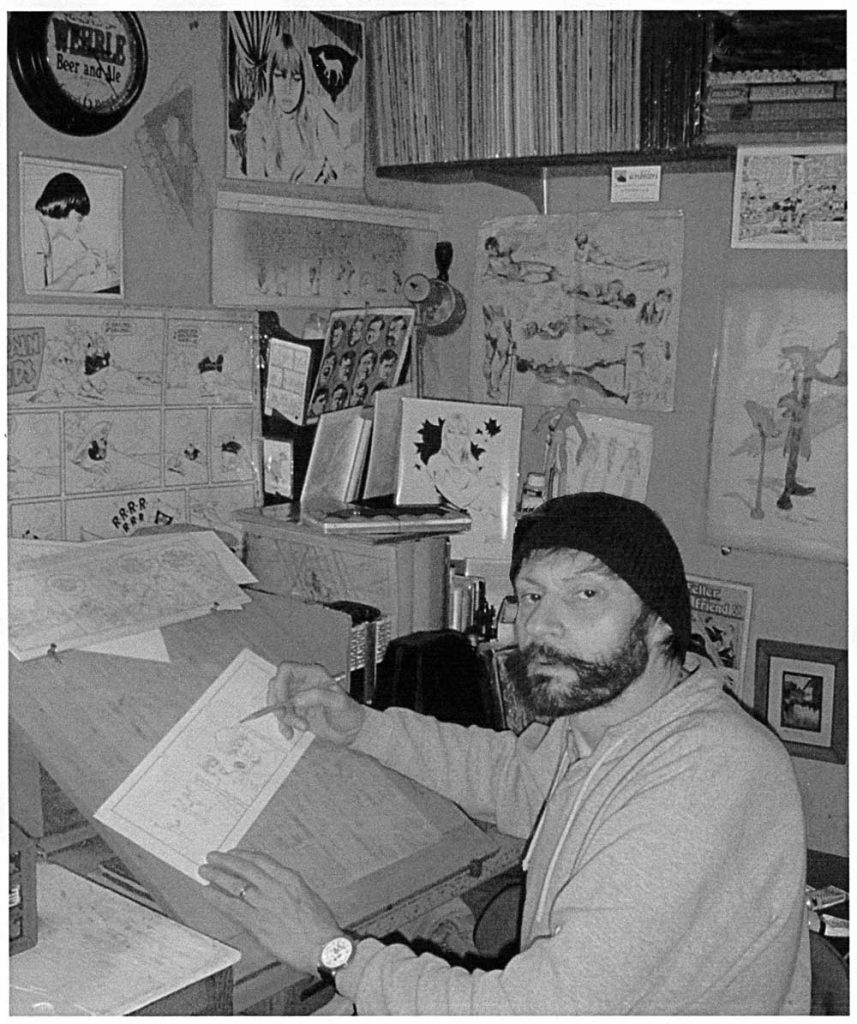 The photo shows Joe at the drawing board in his home studio surrounded by drawings of Fawn, reference material, and comic strip originals. The comic strips on his board are for "Houseboat Summer," an unfinished project that first sparked his imagination in 2014. He wore the Mickey Mouse watch on his wrist every day, even between battery changes.
Joe Wehrle, Jr. (pronounced "Wer-lee") was a big part of The Digest Enthusiast right from the start. He wrote articles, contributed stories, and created illustrations—including five of our first seven covers. Just days after the last issue wrapped, Joe passed away, suddenly, the victim of a stroke.
He died at Allegheny General Hospital in Pittsburgh on Sunday, December 10, 2017. He was 76.
Joe was born February 16, 1941, to Ruth and Joe Wehrle, Sr. in Punxsutawney, where he grew up and lived his life. He taught school for a few years as a young adult but worked as a freelance artist for most of his career. He married Karen Wilson in 1967 and collaborated with her on many of his creative endeavors for nearly 44 years. She was the model for many of his illustrations, most notably Fawn the Dark Eyed, and assisted him with the Cartoon Trader adzine in 1989. An occasional cartoonist herself, Karen was an avid blogger and an active seller on eBay. She preceded Joe in death on September 6, 2010.
Joe's fiction continues to appear in The Digest Enthusiast courtesy of Jillian Rouse. In January 2020, issue No. 11 will feature Joe's "Zymurgy for Aliens" with an illustration by Michael Neno. Joe's bibliography appears on the Larque Press website.