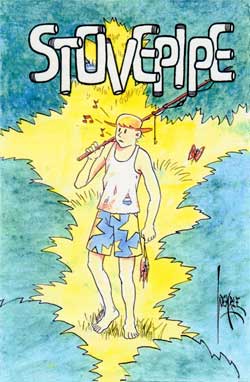 Excerpt from my tribute, "The Creative Works of Joe Wehrle, Jr." from The Digest Enthusiast No. 8, June 2018:
"One of the things I worked out [for Cartoon Trader] was a strip I called Stovepipe," Joe wrote in 2010, "which mostly showed the positive but funny aspects of being the tallest kid in the neighborhood. It wasn't until sometime after we'd ended the Cartoon Trader that I got the idea of doing a couple of adventure stories with Stovey as the hero."
By 1993, Joe had completed two stories and published them in a handmade volume, an early, independently produced graphic novel. He submitted the project for publication to Kitchen Sink, who declined the offer with much regret. Editor James Vance wrote: "'Heart' is a quality that's missing from most of the submissions we receive…" and despite not seeing it as commercially viable for Kitchen Sink "…I'd be very happy to see it in print and available…"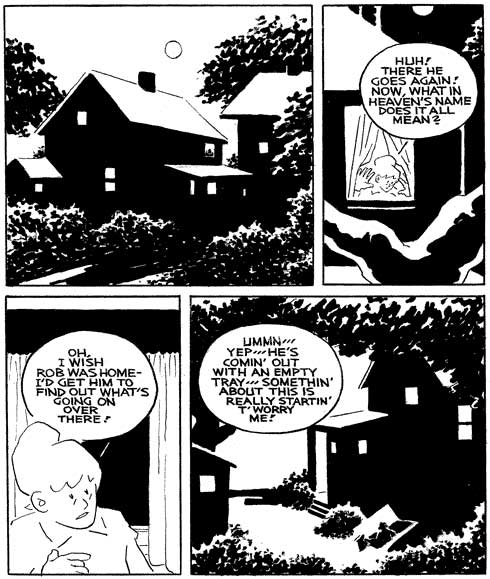 Joe's bibliography appears on the Larque Press website.