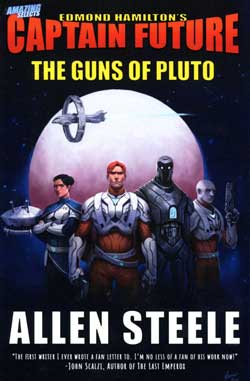 New Release
Amazing Selects: The Guns of Pluto by Allen Steele (Captain Future)
Contents Page
Paul Di Filippo's Newton's Laws of Thrills (Introduction)
Steve Davidson: Publisher's Introduction
Who is Captain Future?
Interlude: Marshall Gurney Reports
Allen Steele "The Guns of Pluto" (The Return of Ul Quorn, Book II)
Edmond Hamilton "The Harpers of Titan"
About the Author: Allen Steele
About the Creator: Edmond Hamilton
About the Cover Artist: Renon Boe
About the Interior Artist: M.D. Jackson
About the Comet II Artist: Rob Caswell
5.5" x 8.5" 205 pages
Print $8.99 Kindle $8.99
Amazing Stories website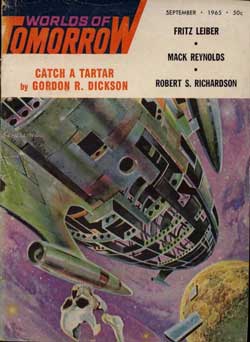 Digest Magazine Reviews
Victoria Silverwolf reviews Worlds of Tomorrow Sept 1965 at Galactic Journey.
Digest Magazines and Authors
Art Taylor's new e-newsletter is out.
Deborah L. Davitt discusses her poem "Vintage Years" at Asimov's From Earth to the Stars.
David Bridge, whose story "Feral Flesh" appears in EQMM Jul/Aug 2020, recalls Creepers by Keith Gray at Something is Going to Happen.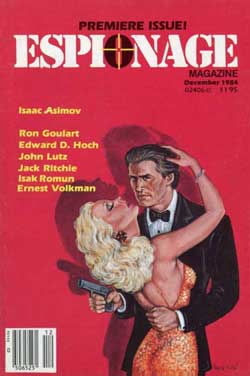 Andrew Kozma reflects on his story "Mars, the Dumping Ground of the Solar System" from Analog Jul/Aug 2020 at The Astounding Analog Companion.
John Floyd writes about his story "Crow's Nest" from EQMM Jan/Feb 2020 at The First Two Pages. (Thanks, Kevin Tipple.)
Peter Wood examines apocalyptic fiction, while his story "Why I'll Never Get Tenure" appears in Asimov's Jul/Aug 2020, at From Earth to the Stars.
Josh Pachter recalls Espionage Magazine with Jeff Quest on the Spybrary Podcast.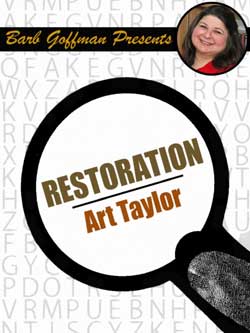 Storytime
Hector Acosta's "La Cocinera" at Rusty Barnes' Tough Crime.
Barb Goffman reports Art Taylor's story "Restoration," originally published in Crime Syndicate Magazine is available free at Black Cat Mystery.
Alec Cizak reads his story "The Bag Girl" from Tough 2 at ACTV.
TDE Contributors' Corner
Michael Neno, who drew the illustration for Rick Ollerman's story "Sock Monster" for The Digest Enthusiast No. 12 posted his thoughts on the issue and awarded it a five-star rating on GoodReads. Thanks, Michael!
The issue also garnered a five-star rating from Steve Alcorn on Amazon.com. Thank you, Steve!
As long as I seem to be grouping all the TDE12 updates here, I'm also grateful to James Reasoner for his kind words at Rough Edges.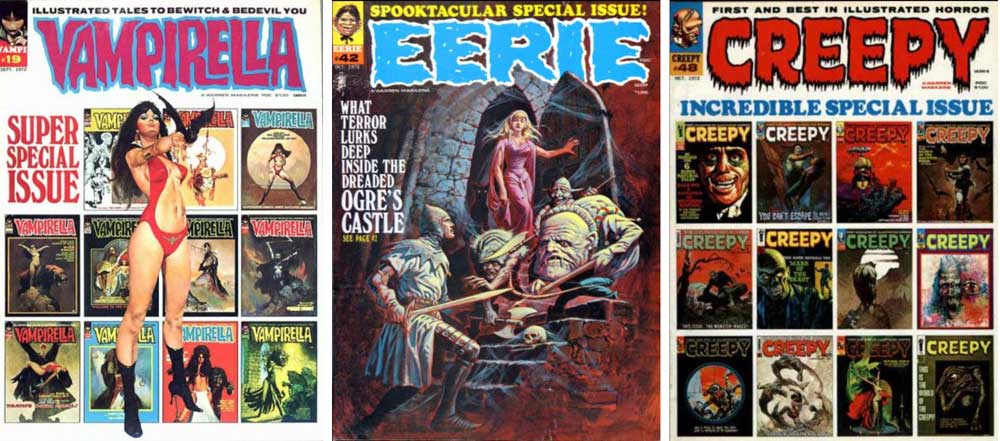 Uncle Jack (Seabrook) and Cousin Peter (Enfantino) review Vampirella No. 19 & 20, Eerie No. 42 & 43, and Creepy No. 48 & 49 at bare•bones e-zine.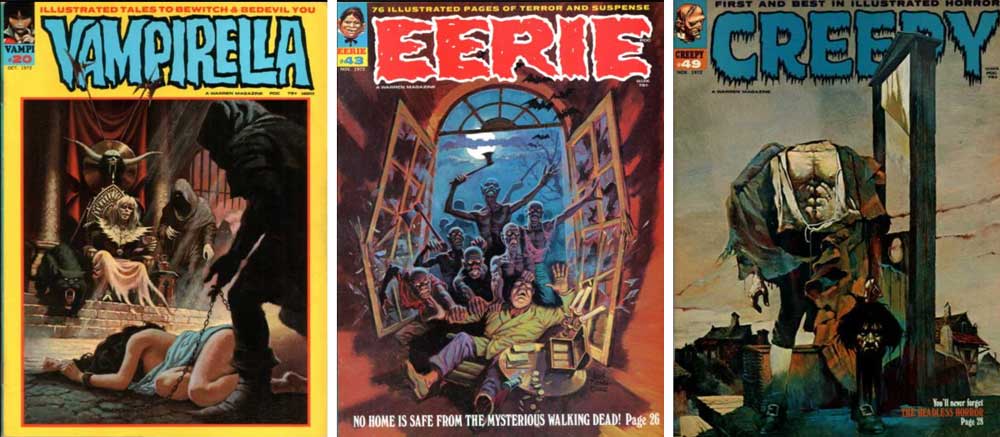 Steve Carper takes a deep dive into Space Kit. That's right, your very own chunk of space in a box! Get all the answers at Flying Cars and Food Pills.
Readin' and Writin'
David Lovelock created a story outline grid based on the Advanced Fiction Writing class at Writing Academy.
Gods of their own making. A book I picked up years ago because it sounded interesting was Tales of Ancient Egypt by Roger Lancelyn Green. At long last, I finished reading it this week. The prologue explains the ancient civilization was "the most self-contained of all the countries of the ancient world; it lived its own life, practiced its own religion and made up its own stories…"
First conquered by the Greeks, and then the Romans, many of Egypt's stories were lost. Those that survived were hidden in its hieroglyphs, rediscovered in more modern times. The stories in this collection were carved on tablets or painted on papyrus by Egyptians or preserved by Greek historians.
But all were recorded by or for the pleasure of the ruling class, and reflect their narrow perspectives. There are peasants included, but none rise above their station unless gifted with uncommon beauty or prophecy. The slaves who built the great pyramids and temples pass through unseen.
These stories and fables provide a fascinating glimpse into ancient Egyptian history and culture as perceived by those who benefited most. A single line repeated again and again throughout the stories and reigns, the first words uttered in the presence of a Pharaoh, "Life, health, and strength be to you!" speaks volumes.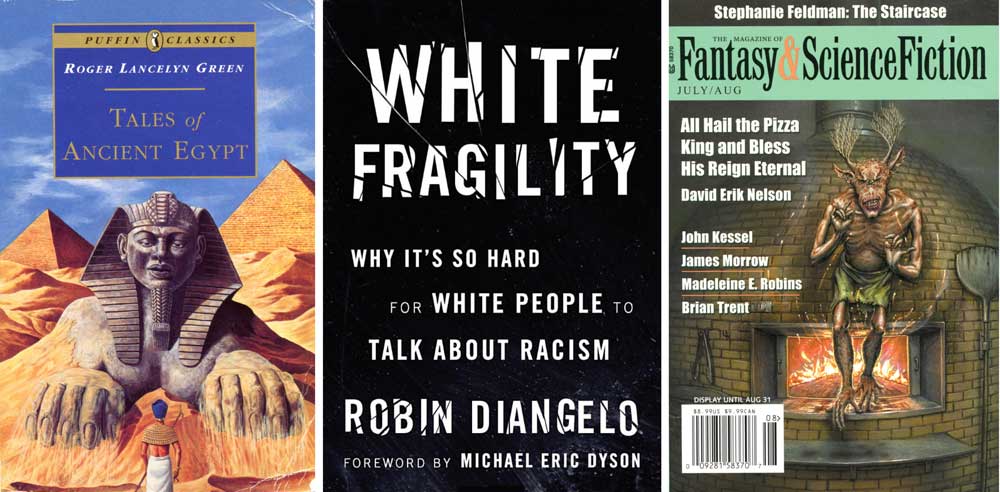 Finished listening to the audio book White Fragility by Robin DiAngelo, with a forward by Michael Eric Dyson. The book defines white privilege and advises us that eradicating systemic racism is a continuum for American society and every individual white person who benefits from it. The book increased my understanding of its topics. I think its reviews and ratings on amazon tell a story of their own. Ratings (7-21-20) 70% 5-Star, 8% 4-Star, 3% 3-Star, 2% 2-Star, and 17% 1-Star.
Also, finished reading the Jul/Aug 2020 issue of Fantasy & Science Fiction. It's a satisfying collection of stories spanning the breadth of its territory. Some light and humorous, some deep and sombre. All well written. Since I prefer action/adventure fiction my favorites lean in that direction; those by David Erik Nelson, Bennett North, Madeleine Robins, and Brian Trent. But that doesn't mean I didn't enjoy the balance. Taken as a collection, the variety adds to the overall strength and enjoyment of the issue.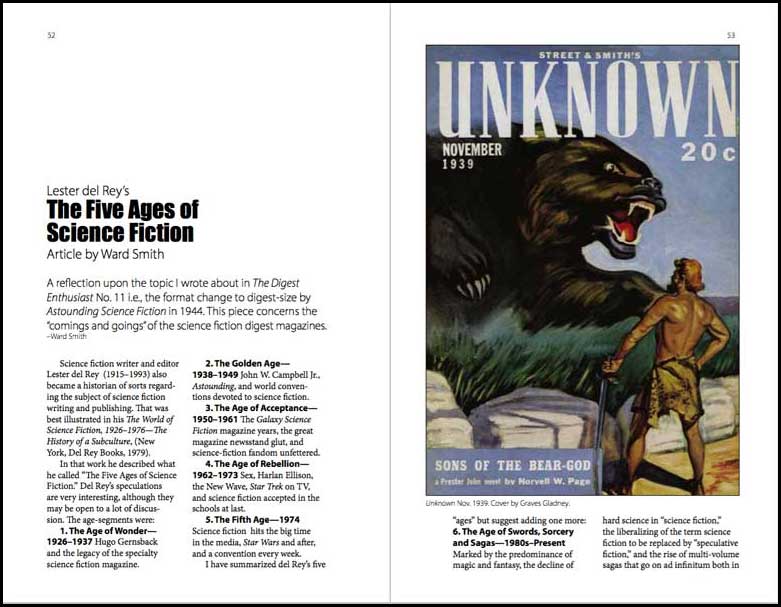 Read all about Lester del Rey's "Five Ages of Science Fiction" by Vince Nowell, Sr. in The Digest Enthusiast No. 12 available at Lulu.com in print and in digital format at Kindle and Magzter.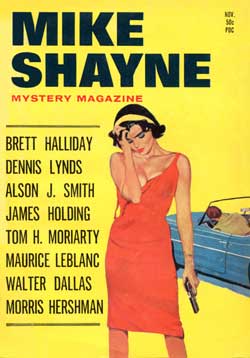 Vintage Crime Digest
Mike Shayne Mystery Magazine Nov. 1964
Contents Page
Brett Halliday "Death in Cell Five" (Mike Shayne)
Alson J. Smith "The Name of the Game"
Walter Dallas "Killer in the Bleachers"
Morris Hershman "Chicken Contest"
Dennis Lynds "No Loose Ends"
Maurice Leblanc "The Escape of Arsene Lupin"
James Holding "The Spook Goes West"
Carroll Mayers "One Hour for Crime"
Mike Shayne Mystery Magazine Vol. 15 No. 6 Nov. 1964
Publisher: Leo Margulies
Editorial Director: Cylvia Kleinman
Associate Editor: Frank B. Long
5.5" x 7.75" 144 pages 50¢