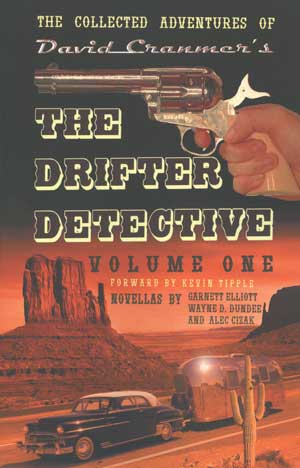 David Cranmer's The Drifter Detective Volume One
Foreword by Kevin Tipple
The Drifter Detective by Garnett Elliott
Hell Up in Houston by Garnett Elliott
The Girls of Bunker Pines by Garnett Elliott
Wide Spot in the Road by Wayne D. Dundee
The Don Juan of Eldorado by Alec Cizak
Published by Uncle B Publications. Cover by Scotch Rutherford. Print $14.99 Kindle $5.99 from amazon.