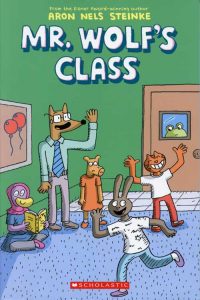 Aron Nels Steinke is one of my favorite indie cartoonists. He started out drawing mini comics and tabling at indie comic shows like Stumptown and Short Run.
His first children's book, The Super Crazy Cat Dance, led to a second, then an agent, and a series deal with Graphix, an imprint of Scholastic Books.
Mr. Wolf began as a webcomic and was self-published by Steinke in a series of mini comics. Now his classroom adventures are available in a new graphic novel, with a second due in February 2019.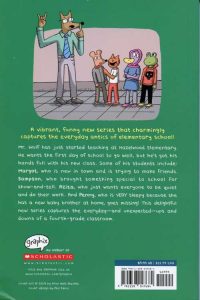 Mr. Wolf's Class
6" x 9" 160 pages, full color
Hardcover $18.99
Paperback $9.99
Kindle $5.99
<aronnelssteinke.blogspot.com>