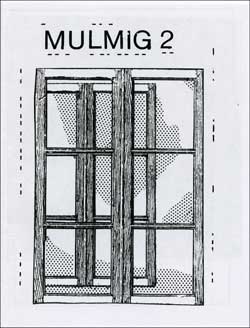 Marc Myers, frequent contributor to The Digest Enthusiast, has released Mulmig 2, a 16-page pocket-size collection of unsettling collage images. Its indicia indicates it's a tribute to Abcess Grenk No. 4, another collage-zine published 36 years ago.
The Cambridge Dictionary translates the German word "mulmig" as "An uneasy feeling about the matter from the start."
Marc created several pieces to illustrate "The Good Soldier" by Vince Nowell, Sr. for The Digest Enthusiast No. 11 due in January 2020.
Mulmig 2 is available for $2.00 postage-paid. Click on the link: Marc Myers to arrange purchase.