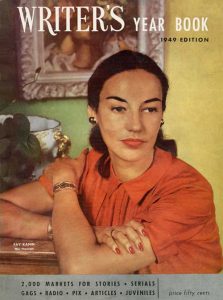 An excerpt from The Digest Enthusiast book five:
Perhaps best remembered for his work as a writer and editor of science fiction magazines, Robert Augustine Ward Lowndes (1916–1998) edited a line of pulp magazines for Columbia Publications from 1941 through 1955.
In 1949, Lowndes' titles included Crack Detective Stories, two sports books and half a dozen westerns. Westerns were very popular at the time and must have been on Lowndes' mind when he wrote his article for the 1949 Edition of Writer's Year Book. "Hitch It to a Horse," gave detailed advice to writers on selling fiction to pulp magazines.
The article is divided into two segments. "Part One: Inside, Looking Out" describes the editor's desk from the editor's chair.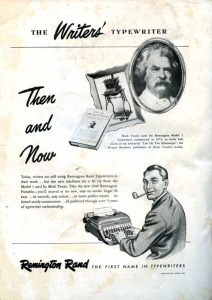 In "Part Two: No Royal Road" Lowndes advises fledglings and pros alike to sample the magazines and genres they want to write for, continuously. The markets change frequently. "What was true six months ago is not necessarily the case today."
There are no breakthrough secrets. Writing requires continuous improvement—never stop studying the craft. Not before your first sale or after it—or after your 100th.
What makes a "good pulp story?" Lowndes offers the essential characteristics. A story that revolves around one central character with whom readers must care enough about to see what happens next.
The "plot" places this character in a situation beyond her abilities. Something she must handle, yet her first efforts only make the situation worse. Finally, on her very last attempt she overcomes her weaknesses, turning them into strengths, and succeeds.