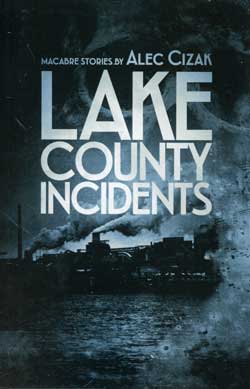 Lake County Incidents (LCI) is a new anthology from Alec Cizak, writer and filmmaker, and editor of the fiction journal Pulp Modern. LCI is filled with macabre stories, about half first roiled out in indie digests and webzines.
Contents
"Creepy" (Beat to a Pulp 2017)
"Cancers"
"Atomic Fuel" (The Digest Enthusiast 2017)
"Sidewalk Flowers" (MicroHorror 2018)
"Canopy Road"
"EMUQ" (Massacre Magazine 2017)
"Stuck"
"The Bridge"
"Broke" (Horror Bites 2018)
"Useful Things" (EconoClash Review 2018)
"Worms" (Indiana Horror Review 2015)
"The People in the Margins"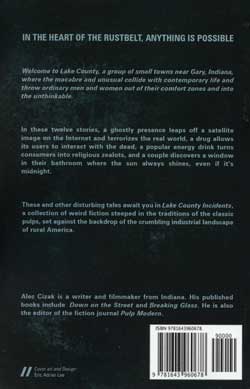 Published by ABC Group Documentation //
Cover by Eric Adrian Lee
Print $11.99 Kindle $2.99
Note: Special Tech Noir editions of Switchblade and Pulp Modern will be unleashed soon.