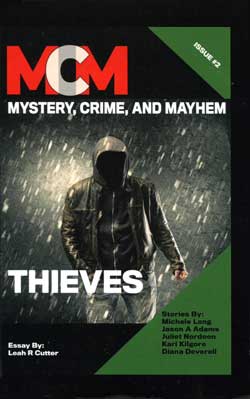 New Releases
Mystery, Crime, and Mayhem No. 2
Leah Cutter: Introduction
Michele Lang "The Rehab Archipelago"
David H. Hendrickson "Bubba's Blunder"
Kari Kilgore "The Fabulous Feats of Billy"
Melissa Yi "Sushi À Volonté"
Diana Deverell "Gone Gold"
Jason A. Adams "Bobby and Pete"
Cate Martin "The Fall of La Madrina"
Leah R. Cutter "Tiny Dreams"
Juliet Nordeen "Libby's Millions"
Our Friends
Thieves: Mystery, Crime, and Mayhem No. 2
Editor: Leah Cutter
Cover: ra2studio
5" x 8" 196 pages
Print $12.99 Kindle $4.99
Knotted Road Press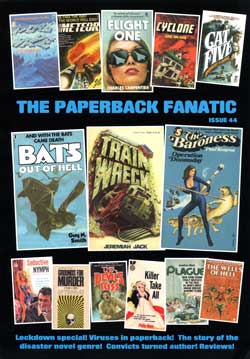 The Paperback Fanatic No. 44
Contents Page
Justin Marriott: Fanatical Thoughts
Gil Cohen: One Man Army (Book Preview)
Justin Marriott: Disaster 70!
Justin Marriott: The Plague Chronicles
Justin Marriott: Prose and Cons
The Lockdown Reviews
The Paperback Fanatic No. 44
Editor: Justin Marriott
Copy Editor: TomTesarek
7" x 10" 64 pages full color
Print Only $9.99
JM on Facebook

Digest Magazine Blogs
Anthony Perconti: Lovecraft on the Pampas: A Discussion of "There are More Things" by Jorge Luis Borges at EconoClash Review.
Dan Reade's "An Ode to Specificity" at The Astounding Analog Companion.
Kevin Mims' "The Man Who Would Be King (and Tevis and Kesey and Levin, Etc." at Something is Going to Happen.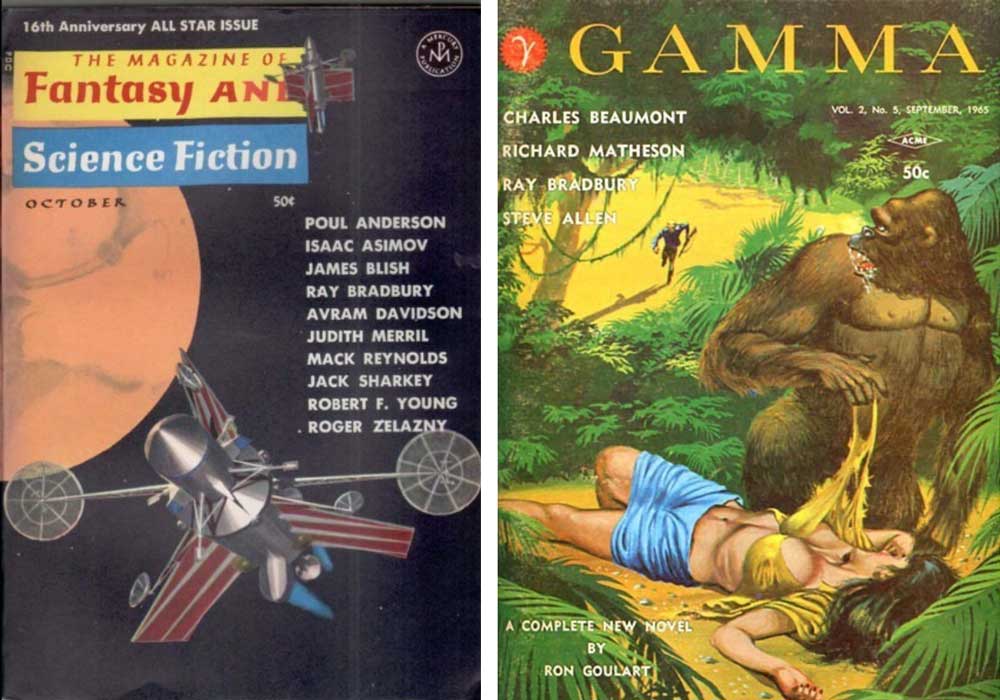 Digest Magazine Reviews
Gideon Marcus reviews Fantasy & Science Fiction Oct. 1965 at Galactic Journey.
Catherine Dilts reviews selections from AHMM Sep/Oct 2020 at Catherine Edits (thanks Kevin Tipple).
Kris Vyas-Myall reviews Gamma No. 5 (Sept. 1965) at Galactic Journey.
John O'Neill reviews Entanglements edited by Asimov's editor Sheila Williams at Black Gate.
Storytime
Michael McLaughlin's "The Happiest Place on Earth" at Close to the Bone.
Stephen J. Golds' "Love Like Bleeding Out with an Empty Gun in Your Hand" at Pulp Modern Flash.
Paul D. Marks reads "Ghosts of Bunker Hill" and "Howling at the Moon" for the EQMM podcast.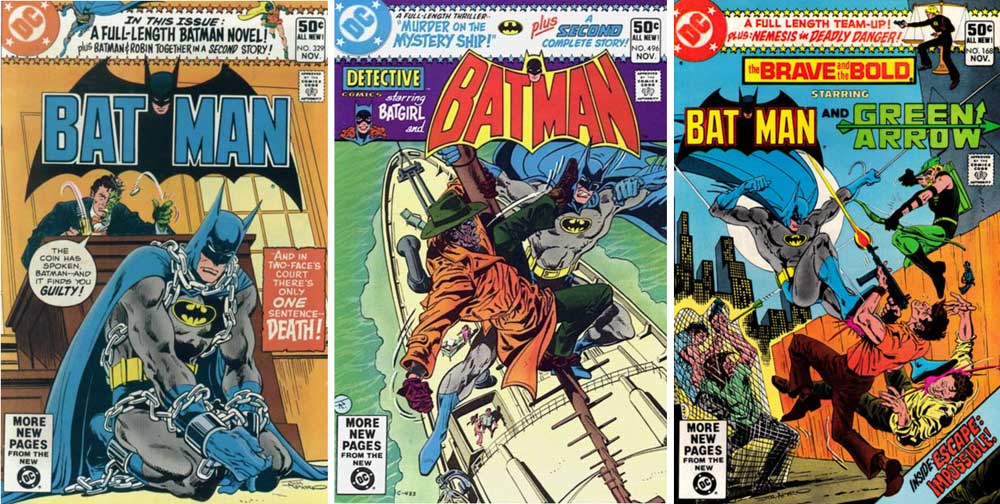 TDE Contributors' Corner
Jack Seabrook and Peter Enfantino review Batman No. 329, Detective No. 496, and The Brave and the Bold No. 168 at bare•bones e-zine.
Jack Seabrook's The Hitchcock Project—Harold Swanton Part Eight: The Twelve Hour Caper at bare•bones e-zine.
Rob Imes has begun The Unofficial Romantic TImes Index.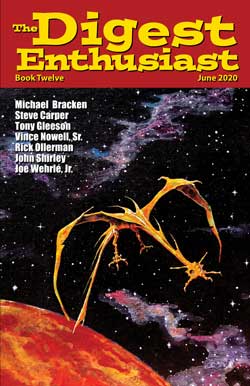 TDE Advertisers
This week's enews from Bud's Art Books leads with Jim Steranko.
Readin' and Writin'
Barb Goffman delves into word usage issues at SleuthSayers.
A goodly amount of reading occurred this week—all progress on existing reads, so nothing to report here until next time.
Touched up a few more issues of Head for the WIP Roman Scott collection. And several digest SF novels for Steve Carper's article slated for TDE13. Rick McCollum finished some beautiful artwork for my sword and sorcery yarn.
Our current issue: The Digest Enthusiast No. 12 is available in print at Lulu.com and Amazon, and in digital formats at Kindle Books and Magzter.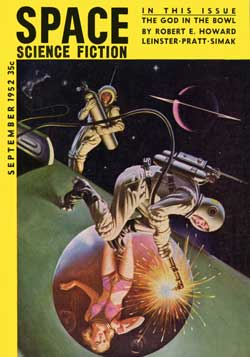 Vintage SF Digest
Space Science Fiction Vol. 1 No. 2 Sept. 1952
Contents Page
Lester del Rey: Editorial
Erik van Lhin "Moon-Blind" art by Paul Orban
Clifford D. Simak "The Fence" art by Gari
Robert E. Howard "The God in the Bowl" (Edited by L. Sprague de Camp) art by Schecterson
George O. Smith: Science—Fiction and Fact
Michael Sherman "A Matter of Faith" art by Peter Poulton
Murray Leinster "The Barrier" art by Paul Orban
John Jakes "With Wings" art by Schecterson
Coming Events
Fletcher Pratt "Official Record" art by Schecterson
Theodore L. Thomas "The Revisitor" art by Gari
Meet Paul Orban (back cover)
Publisher: John Raymond
Editor: Lester del Rey
Assoc. Editors: Peter Leavy, John Vincent
Art Director: Milton Berwin
Cover: Earle Bergey
5.5" x 7.5" 160 pages 35 cents
Read Vince Nowell, Sr.'s article "When Things Go Wrong—The Lester del Rey/John Raymond Fiasco" in The Digest Enthusiast book seven.